September 18, 2023
By Chuck Steenburgh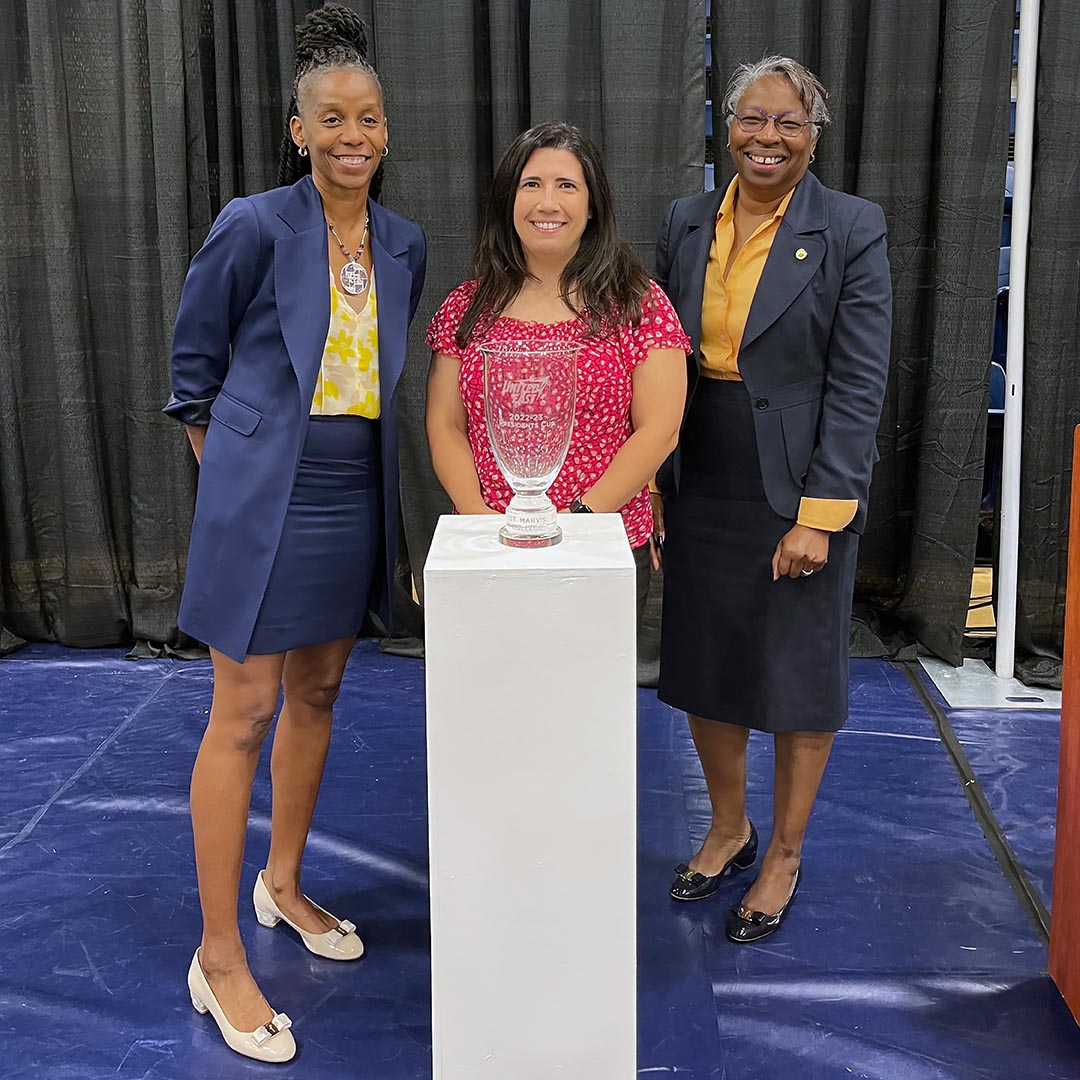 United East Commissioner Stephanie Dutton visited the St. Mary's College of Maryland campus on Friday, September 15 for the presentation of the 2022-23 Presidents' Cup.
The Presidents' Cup annually recognizes the athletic achievements of its members. The Presidents' Cup is determined by a scoring system which rewards a school for success during both regular season and postseason competition. St. Mary's College finished as the runner-up last season in its inaugural year in the league.
The trophy was presented during a luncheon in the Michael P. O'Brien Athletics & Recreation Center. President Tuajuanda C. Jordan, PhD, and Athletics & Recreation Director Crystal Gibson accepted the trophy in front of an audience of more than 300 student-athletes, coaches and staff.