March 08, 2023
By Chuck Steenburgh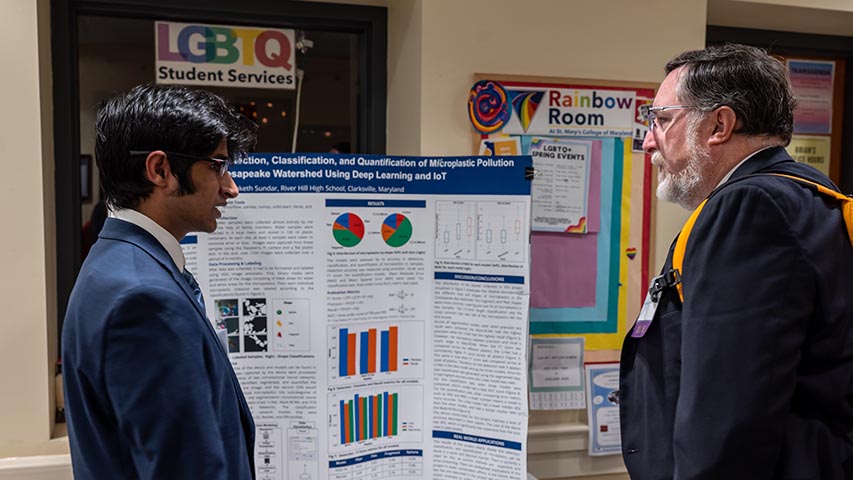 St. Mary's College of Maryland was the site for the Maryland Regional Junior Science and Humanities Symposium (JSHS) on March 4, 2023 in the Campus Center. Several SMCM students, faculty, staff, and alumni participated in the event, which brought high school student participants from across Maryland to present the results of their individual research projects.
Sponsored by the Department of Defense and organized in Maryland by The Patuxent Partnership and co-hosted by the Naval Air Warfare Center Aircraft Division (NAWCAD), the JSHS promotes study in the sciences, technology, engineering and mathematics (STEM) fields at the high school level. Student finalists at the regional level have the opportunity to earn undergraduate scholarships and cash awards sponsored by the Department of Defense. 
Keynote speaker for the event was Adrienne Somerville, deputy director, Command Operations Group, Naval Air Systems Command (NAVAIR). 
Participants associated with the College included Bonnie Green '74, executive director of the Patuxent Partnership and SMCM Foundation president; Katherine Gantz, PhD, vice president for academic affairs and dean of faculty; Troy Townsend, PhD, associate professor of chemistry and interim director of the Center for the Study of Democracy; Jeffrey Byrd, PhD, professor of biology and interim associate provost; Rose Young '20, operations research analyst with NAVAIR; Randolph Larsen III, PhD, professor of chemistry and associate dean of faculty; Andrew Koch '13, engineering psychologist with NAWCAD; and Azra Kanakis '26, SMCM student intern.   
Photos from the event can be found on the College's Flickr account.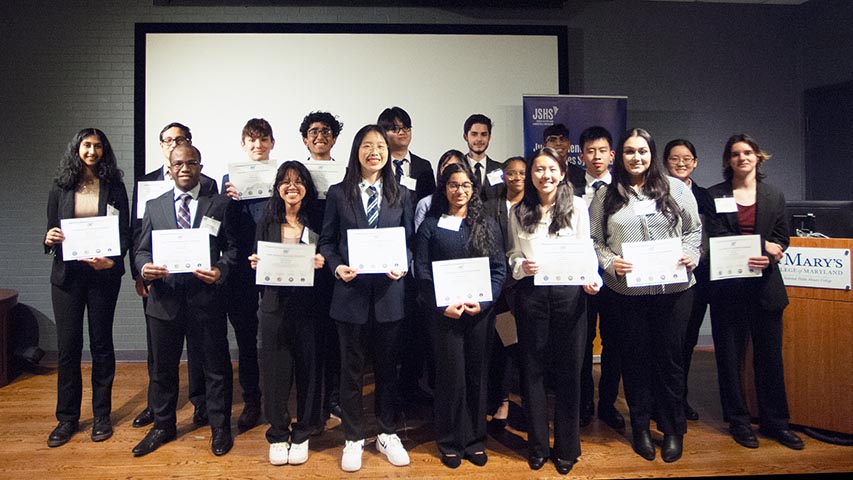 (Photo of student presenters courtesy of The Patuxent Partnership)