March 07, 2023
By Chuck Steenburgh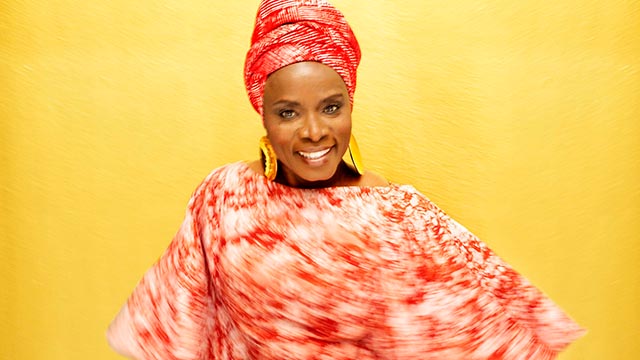 International superstar and goodwill ambassador Angélique Kidjo will be the 2023 Commencement speaker at St. Mary's College of Maryland on Saturday, May 13, 2023. The Commencement ceremony beings at 10 a.m. on the College's Townhouse Green in St. Mary's City. The five-time Grammy winner will perform in concert at the Nancy R. & Norton T. Dodge Performing Arts Center on the campus later that evening, beginning at 7 p.m.
"Angélique Kidjo has a voice I believe our graduates will want to hear - and not just her spectacular singing voice," said Tuajuanda C. Jordan, PhD, president of St. Mary's College of Maryland. "Just as she has done wonders to promote musical harmony across many disparate genres, her work as a goodwill ambassador has done much to promote cultural harmony - something that is much needed in today's world."
A creative force with 16 albums to her name, Kidjo's striking voice, stage presence, and fluency in multiple cultures and languages have won respect from her peers and a growing international audience. Her work has inspired some of today's most captivating creators of West African music, Afrobeat, Afro-pop, dancehall, hip-hop, and alt-R&B. 
Kidjo's work transcends music, as she advocates on behalf of children around the globe. She has served as a goodwill ambassador for UNICEF and OXFAM, and was appointed by French President Emmanuel Macron as a spokesperson for AFAWA (Affirmative Finance Action for Women in Africa). She has also founded her own charitable foundation, Batonga, dedicated to support the education of young girls in Africa.