November 16, 2023
By Karen Raley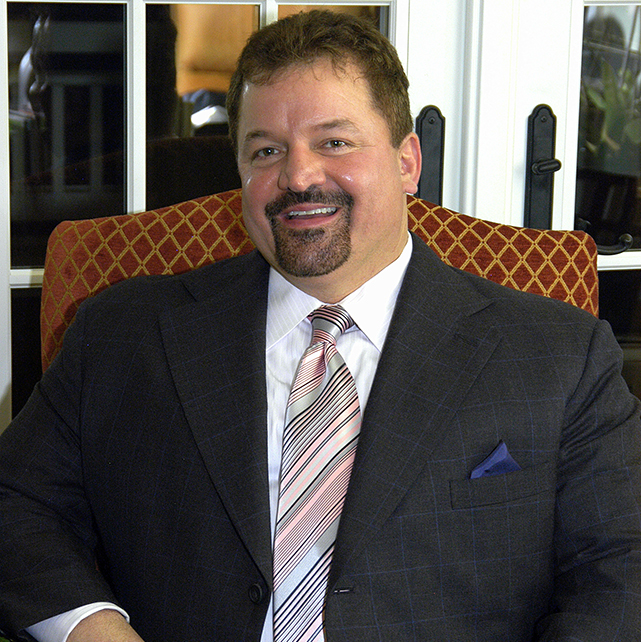 Students at St. Mary's College of Maryland (SMCM) for generations to come will be the beneficiaries of the largest gift commitment in the College's history, announced today during a meeting of the St. Mary's College of Maryland Foundation's Board of Directors. To support the College's $20 million Taking the LEAD Campaign, which was publicly launched on September 22, 2023, alumnus R. Scott Raspa, class of 1986, generously included the College in his estate plans. He and his spouse, John M. Staples, designated a total of $4 million between the endowment and the R. Scott Raspa and John M. Staples Scholarship Endowed Fund.
This tremendous commitment will offer vital support to the College's endowment, which provides financial stability for the College's future in an evolving landscape of higher education. "I am ecstatic that Scott has chosen to leave such a remarkable legacy for his alma mater: the ability to invest in programs and initiatives that will align with emerging trends, allowing the College to stay relevant in a dynamic world," said Tuajuanda C. Jordan, PhD, president of St. Mary's College. "His philanthropy is already impacting the College, having provided a six-figure leadership gift for the LEAD Fund during the quiet phase to help ignite the campaign. He has given us incredible momentum."
Taking the LEAD, a comprehensive fundraising campaign which began July 1, 2020, is already providing critical funds to fuel an experiential, liberal arts education that will empower students with the professional, problem-solving and communication skills they need – ensuring their success. "It's right on point for today. Experiential opportunities are differentiators for students," said Raspa. "As a college student, I took advantage of a wide range of opportunities outside the classroom and I want to help today's students. I want growing the College's endowment to be my legacy."
Raspa graduated from St. Mary's College with a major in natural science. He began his career working for the Naval Air Station, Patuxent River, Maryland, as a mathematician and computer scientist. He went on to have a successful career in the information technology industry, working for IBM, SGI and Oracle, from which he retired in 2015.
In September 2020, Raspa began his term with the SMCM Foundation Board of Directors and currently serves as treasurer. He is also a member of the LEAD Campaign Steering Committee. "Scott has helped strengthen the College's relationships with alumni as well as key partners in the IT industry. His dedication to the College – his counsel, time, energy and significant philanthropy – is helping transform lives," said Carolyn Curry, executive director of the SMCM Foundation. 
Raspa lives in Arlington, Virginia, but hails from St. Mary's County. He has two alumni siblings, Joseph A. Raspa '84 (deceased) and Anthony E. Raspa '92. Both his mother, Myra S. Raspa who also received her degree from the College in 1986, and his father, Salvatore Raspa, EdD, are lifelong educators. 
To date, with Raspa's bequest, $18.4 million has been raised for Taking the LEAD.