April 05, 2023
By Chuck Steenburgh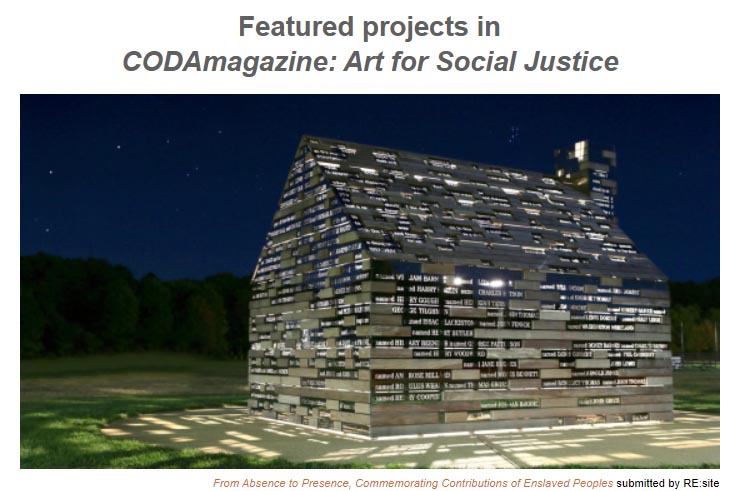 The Commemorative to Enslaved Peoples of Southern Maryland was featured in the April 2023 cover story, "Art for Social Justice," in CODAmagazine.
"Art serves as a powerful driving force for raising awareness and bringing about societal change, with the goals of acceptance, celebration, and elevating the diverse voices of our world," the editors noted in an introduction to the feature. "These art+design projects relate to racial inequity, injustice, human rights, or other themes related to the oppression of a group of people."
The Commemorative was dedicated by St. Mary's College of Maryland in November 2020 as a way to acknowledge and learn from the lives of the enslaved individuals that lived in St. Mary's City between 1750 and 1815. By recognizing the College's role and responsibility in the history of slavery in Southern Maryland, the Commemorative plays a role in a larger national conversation on the legacy of slavery.
CODAmagazine is published by CODAworx, a global online community that celebrates design projects featuring commissioned artworks.
The recognition adds to a growing list of honors and awards for the Commemorative: