March 29, 2023
By Lee Capristo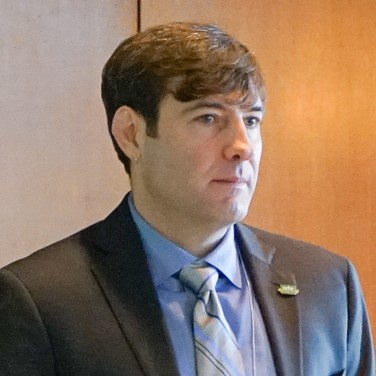 Andrew Cognard-Black, assistant professor of sociology, is the recipient of a grant from the Inter-University Consortium for Political and Social Research (ICPSR) to support his research project titled "Honors and Beyond." The grant covers travel and other expenses associated with accessing restricted-use student data from the College and Beyond II Studies (CBII) housed at the University of Michigan Institute for Social Research.
Cognard-Black's project makes use of unique CBII student-level data from transcripts and other university records for 1.3 million undergraduates enrolled from 2000–2021 at 19 colleges and universities around the nation. Designed with the overall goal of studying the impact and outcomes of higher education, the CBII Studies were funded by a $1.1M grant from the Mellon Foundation as part of the Mellon Research Forum on the Value of Liberal Arts Education.
Cognard-Black will use CBII data on race, ethnicity, parental education, family income, and a variety of other variables to explore the extent to which racially minoritized, low income, and first-generation students are underrepresented in honors programs around the country. The U.S. Department of Education does not routinely collect data about honors education, and until the release of CBII few reliable data have existed to provide a statistical profile detailed enough to assess how diverse or homogeneous honors programs are. Cognard-Black's research design will allow him to capitalize not only on the rich data from university records included in the CBII Studies but also linked survey data on college graduates' long-term life outcomes such as post-graduate employment, life satisfaction, voting behavior, and other forms of civic engagement. From those supplemental analyses, Cognard-Black hopes to explore the impact of honors program experience on later life outcomes beyond the general effect of college completion.
Cognard-Black joined St. Mary's College in 2003. A Fulbright scholar (University of Ljubljana, Slovenia, 2012) and a Lifetime Fellow of the National Collegiate Honors Council, Cognard-Black's research interests include the sociologies of higher education, work, and social inequality.