March 24, 2023
By Chuck Steenburgh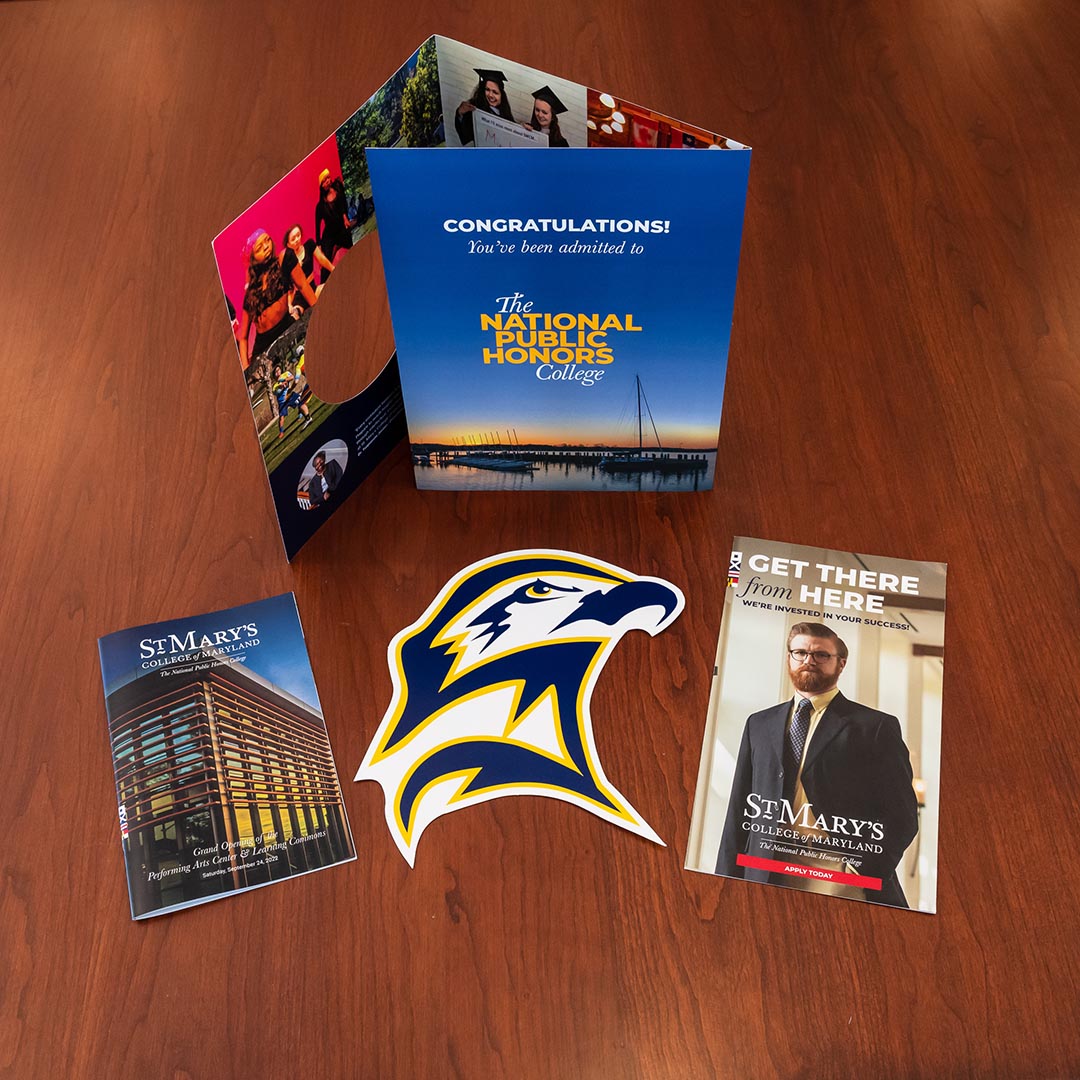 The Institutional Advancement marketing team of St. Mary's College of Maryland earned two gold awards, a silver and a merit in the 38th Annual Educational Advertising Awards (EAA). The gold awards were for the design of the admitted student pocket folder and for the design of the Admission seahawk cutout poster. The silver award was for the design of the program for the Grand Opening of the Performing Arts Center and Learning Commons. The merit award was for the design of the admission career brochure.
In addition, the College's Fall Open House Campaign was recognized with a merit award in the Total Digital Marketing Program category in partnership with Creative Communication Associates.
"I cannot speak highly enough of the work spearheaded by Lee Capristo, director of writing and content, and Abigale Larsh, senior graphic designer," said Carolyn Curry, vice president for institutional advancement. "Their efforts are supported by the rest of the integrated marketing & communications team; our IA teams in alumni relations, events and development; Admission; and many others across campus, making this a true College-wide effort."
The latest awards add to the more than 35 national awards the IA team has won in the past several years for branding and promotion of the College.
The EAA is the largest, oldest and most respected educational advertising awards competition in the country. Judges reviewed more than 2,000 entries from over 1,000 colleges, universities and secondary schools from 50 states and numerous foreign countries. Gold awards were granted to 456 institutions and silver to 271 institutions. SMCM received more awards than any other Maryland college or university.