January 18, 2022
By Lee Capristo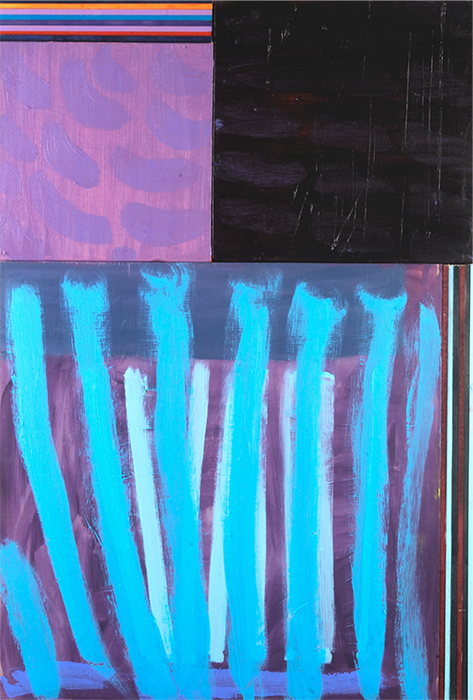 Professor of Art Carrie Patterson organized a group exhibition running from January 4 – 29, 2022 at The Painting Center in the West Chelsea section of Manhattan in New York City. The exhibition, "The Shaping of America," features the work of 10 female artists: Pam Cardwell, Janis Goodman, Cecily Kahn, Ying Li, Kayla Mohammadi, Deirdre Murphy, Carrie Patterson, Jennifer Printz, Rebecca Rutstein and Kendra Wadsworth. The exhibition is funded in part by a faculty development grant from St. Mary's College of Maryland.
In her artist's statement from the exhibition's catalogue, Patterson writes, "Our perspective and analytic understanding of our world begins with our experience of space…. Each artist embodies the tradition of negotiating space and translating lived experience into abstract painted form, pivoting our understanding of the American Landscape…. The ten women artists and their work illustrate that landscapes cannot be interpreted without considering the connections artists have to memory, experience, and ownership."
This exhibition previously ran in 2019 at the AnnMarie Sculpture Garden and Art Center in Solomons, Maryland. For more information about the current exhibition and to view its online catalogue, visit https://www.thepaintingcenter.org/.