September 28, 2021
By Michael Bruckler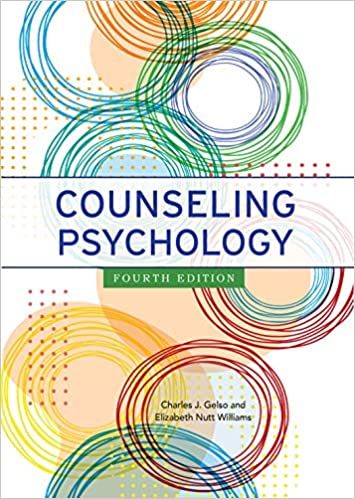 Professor of Psychology Elizabeth Nutt Williams' textbook titled Counseling Psychology is now in its 4th edition.  Williams co-authored the textbook with Charles J. Gelso, University of Maryland.
According to the American Psychological Association:
"Now in its 4th edition, "Counseling Psychology" remains one of the leading, trusted introductory texts orienting students to this expansive and dynamic field.
This comprehensive overview of the entire field of counseling psychology surveys key professional practices and issues, interventions, science and research, and general basic concepts. It examines the history and growth of the field; its themes and foundations, including vital issues of ethics and cultural competence; its contributions to research in areas such as vocational psychology and social justice; and the ways in which counseling psychologists have helped develop effective practices in psychotherapy and counseling.

Building on the four-part structure of the previous edition, "Counseling Psychology" provides key updates and expanded discussion of important topics like diversity and social justice. The addition of Questions for Reflection at the end of each chapter and feature boxes highlighting important topics and terms throughout the work makes this essential text more interactive and engaging."