March 23, 2021
By Michael Bruckler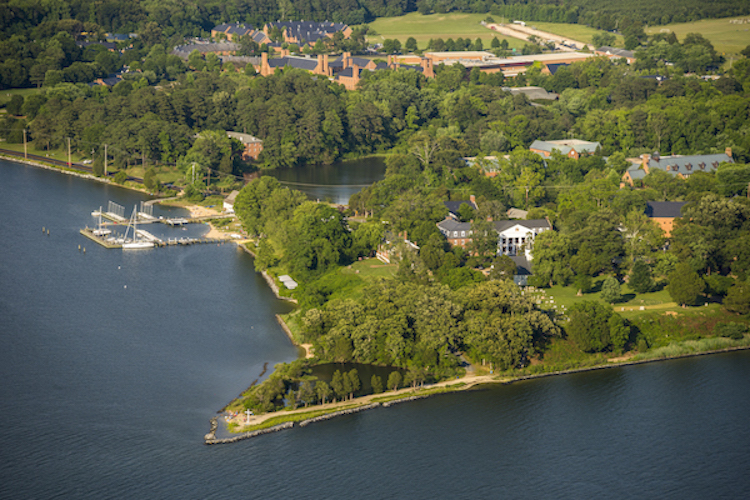 St. Mary's College of Maryland Adjunct Professor Susan Langley is the Maryland State Underwater Archaeologist and a member of both the anthropology and new marine science programs. SMCM student McKenna Litynski '21 (environmental studies) organized the video conference as an Independent Study Course under the supervision of Langley.  Taking place April 5 – 6, the conference is titled Climate Change and Maritime Heritage: Interdisciplinary Perspectives.
Along with organizing the conference, Litynski will also give the introduction and opening remarks, as well as the conclusion and closing remarks to the conference.  
Randolph K. Larsen III, SMCM professor of chemistry and biochemistry; program coordinator for the environmental studies department, will discuss St. Mary's College's creation of the first undergraduate marine science program in Maryland. The new program directly addresses the use of the St. Mary's River and Chesapeake Bay to create a one-of-a-kind experience that will be unique, rigorous, and innovative.
The conference will also include discussions from members of the University of St Andrews, University of Tennessee, and University of Maryland Center for Environmental Science, as well as professionals from NOAA Office of National Marine Sanctuaries and NOAA's Climate Program Office, The National Museum of Denmark, and Defense POW/MIA Accounting Agency, Partnerships and Innovations (CTR).