November 04, 2020
By Michael Bruckler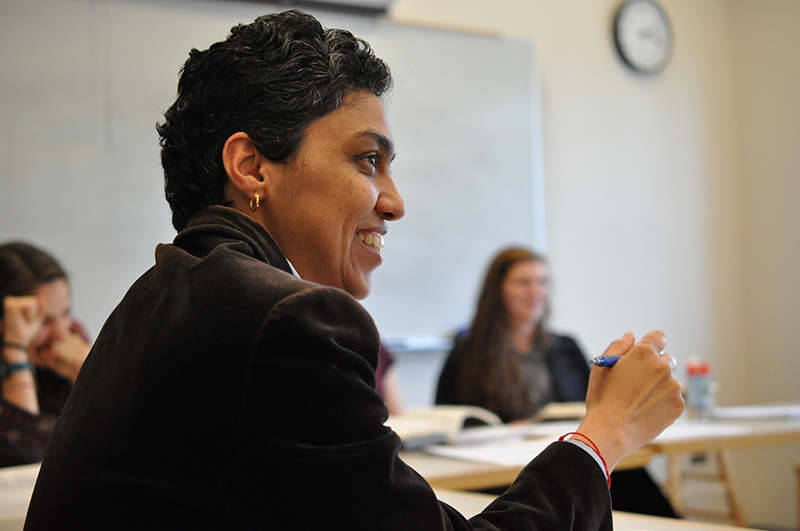 The Center for the Study of Democracy and the Department of Political Science at St. Mary's College of Maryland present a virtual roundtable and discussion of Professor of Political Science Sahar Shafqat's co-edited book, "Pakistan's Political Parties: Surviving between Dictatorship and Democracy" (Georgetown University Press) on Wednesday, Nov. 18, from 12-1 p.m. 
Join Professor Shafqat and coauthors Mariam Mufti, assistant professor of political science at the University of Waterloo, and Niloufer Siddiqui, assistant professor of political science at the Rockefeller College of Public Affairs and Policy at University at Albany, State University of New York, as they discuss this one-of-a-kind resource for diplomats, policymakers, journalists, and scholars searching for a comprehensive overview of Pakistan's party system and its unlikely survival against an interventionist military, with insights that extend far beyond the region.
According to the authors, Pakistan's 2018 general elections marked the second successful transfer of power from one elected civilian government to another—a remarkable achievement considering the country's history of dictatorial rule. "Pakistan's Political Parties" examines how the civilian side of the state's current regime has survived the transition to democracy, providing critical insight into the evolution of political parties in Pakistan and their role in developing democracies in general.
Register for this virtual event at: (https://smcm.zoom.us/meeting/register/tJwrdO2srTwpHdHYzMSsxSjw_GGFXeRhVij6).
Questions or comments can be sent in advance to democracy@smcm.edu.