November 19, 2020
By Michael Bruckler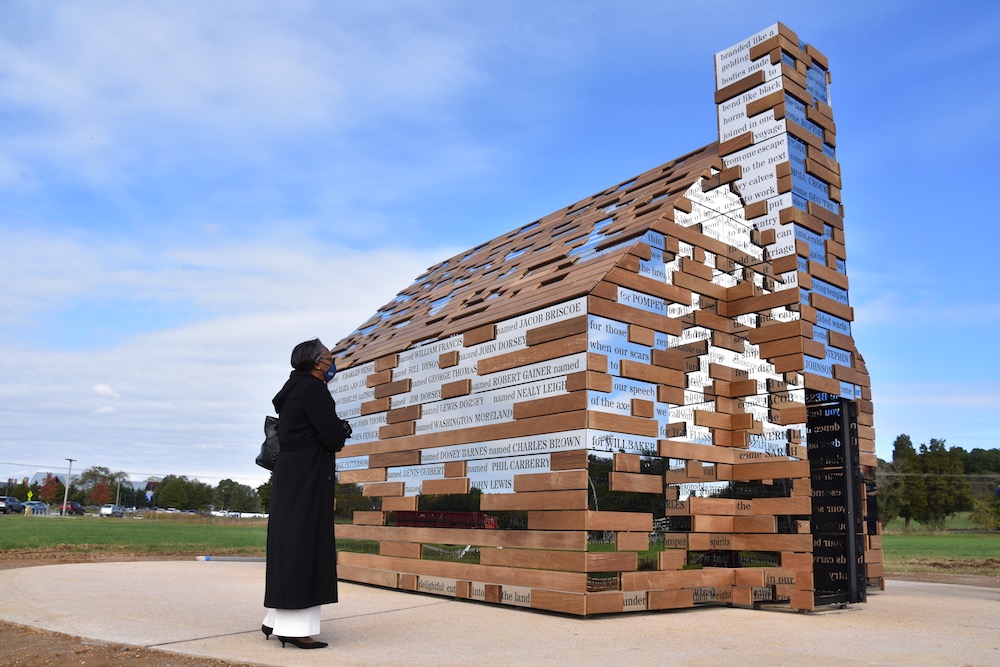 St. Mary's College of Maryland's Commemorative to Enslaved Peoples of Southern Maryland and its virtual dedication with keynote speaker Jelani Cobb is featured in Diverse: Issues in Higher Education.
President Tuajuanda C. Jordan is quoted in the story, along with Vice President for Institutional Advancement Carolyn Curry, Professor of Anthropology Julia A. King, RE:site artists Shane Allbritton and Norman Lee, and poet Quenton Baker.
"We decided to make a commemorative really speaking to resilience and persistence, celebrating the contributions that enslaved peoples made during slavery," said Jordan. "And continuing contributions that their descendants are making here in this area."
The virtual dedication – titled From Absence to Presence – will take place on November 21 at 11:00 a.m. at www.smcm.edu/commemorative.