July 15, 2020
By Michael Bruckler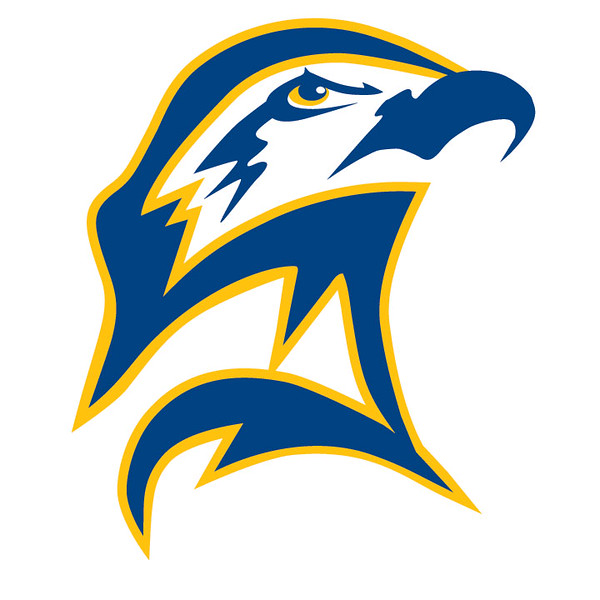 St. Mary's College of Maryland announced Wednesday, July 15, that fall 2020 varsity athletics and club sports competition will be suspended due to the COVID-19 pandemic. The recommendation was made by President Tuajuanda C. Jordan and approved by the Board of Trustees during a special Board meeting held today.
"The safety of the St. Mary's College campus community is our top priority and we simply do not believe we can create and maintain an environment for varsity athletics and club sports competition that meets our requirements for safety and acceptable levels of risk," said Jordan.
"To our Seahawk family and community, while it is certainly disheartening and difficult to announce the decision of the cancelation of fall competitions, it is with the ultimate health and safety of our student-athletes, coaches, support staff and community at the forefront," said Crystal Gibson, director of athletics and recreation. "We will work together through this point in history and come out stronger as a team, community and college."  
St. Mary's College's fall varsity athletics programs compete within four NCAA conferences/associations:  Capital Athletic Conference (men's and women's cross country, women's volleyball, men's and women's soccer); Atlantic East Conference (field hockey); Mid-Atlantic Rowing Conference (men's and women's rowing); and Mid-Atlantic Intercollegiate Sailing Association (coed and women's sailing). 
Last week, the NCAA passed a waiver that will allow all student-athletes affected by COVID-19 competition suspension the ability to receive two additional semesters to complete their 4-year on-campus athletic experience. This will give students the opportunity to choose to add additional academic courses of study while also completing their eligibility in sport. 
Student-athletes were originally asked to return to campus August 10 but should now follow the fall 2020 student move in schedule found here: https://www.smcm.edu/reopening-smcm/housing/
"The College is committed to doing more for our student-athletes. As means to that end, the athletics director and the coaches are working to develop robust conditioning and intramural programs to sharpen the athletics skills and conditioning in a public health-appropriate manner as well as enhance the leadership and citizenship skills of our student-athletes," said Jordan.
New for the fall, the athletic department will implement public health-guided enhancements to the intramural sports program that can help fill the role played by varsity athletic competition and club sports in the lives of all SMCM students. The College regularly offers intramural sports based on popularity each semester, but plans to offer additional programming for the fall, including floor hockey as the first of five confirmed programs. 
"Students will be able to sign up for and enjoy more enhanced intramural programing than in previous years," said Gibson.
Gibson is devising a plan to phase in activity that would include first practicing in groups of 10 people or less, with groups growing in size to full team inter-squad competitions, dependent upon NCAA and the Centers for Disease Control and Prevention guidelines, as well as the campus environment. 
Safety protocols would include prohibiting the sharing of water bottles among team members, regular health screenings, sanitizing balls and equipment before and after play, and use of hand sanitizer.
Coaches will continue to be academic mentors to their student-athletes, while also conducting virtual team meetings throughout the semester, as they have throughout the summer months, to maintain team structure and engagement. 
"We will continue providing a top-notch experience for our student-athletes, committing to increased focus on academic support, leadership development, and mental health awareness programming," said Gibson.  
"At a time like this, we are especially fortunate to have spectacular waterfront facilities in the heart of our campus.  We intend to provide opportunities for on-the-water, safe social distancing experiences where students can experience freedom and adventure on the Chesapeake.  Despite the lull in competitive action, the varsity sailors and rowers will continue honing their craft with the coaching staff," said Adam Werblow, director of the waterfront/ head sailing coach.
Gibson said the athletics department also plans for an increased focus on diversity and inclusion efforts similar to the program she previously ran at Susquehanna University. "We want to provide a platform and hold conversations about experiences here and at home with student-athletes," said Gibson. "And then provide outside speakers who can virtually have conversations with our community to increase those efforts so our students can be active change-agents on campus."
Additional information regarding the College's reopening plan can be found here: https://www.smcm.edu/reopening-smcm/.