May 19, 2020
By Gretchen Phillips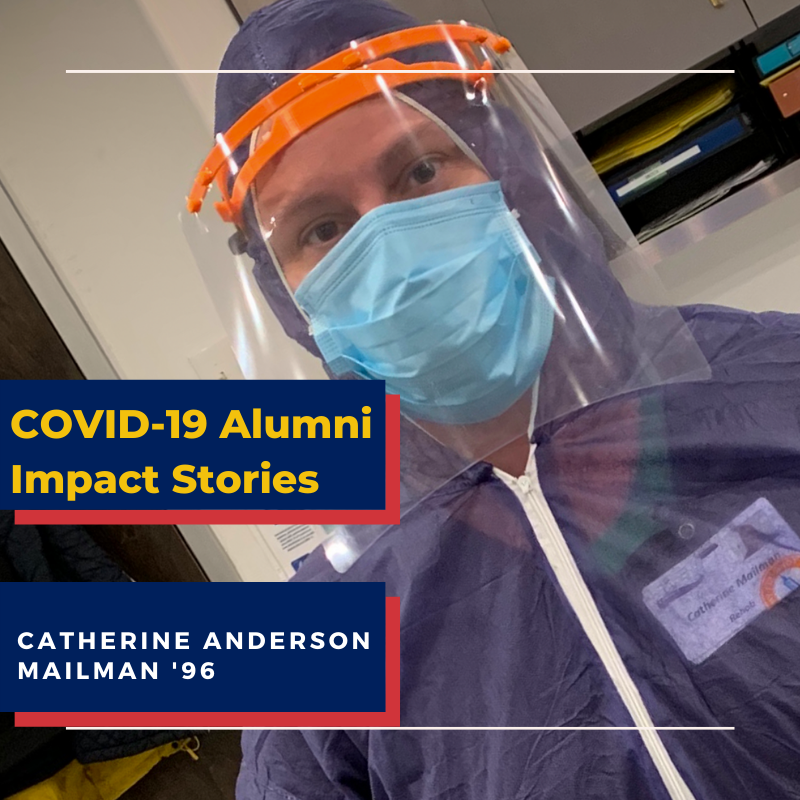 Catherine Anderson Mailman '96 provides direct care to patients with COVID-19 and says she feels privileged to do so. 
She works as a physical therapist at a skilled nursing facility in Nassau County, New York.
"The work is stressful, but I am proud, privileged and humbled to be in a position to do it," she said. 
Anderson Mailman added, "During this time, I would urge you all to please follow the necessary precautions. Appreciate and cherish everything and everyone in your life. Be safe!"
St. Mary's College of Maryland is proud of our alumni who are on the front lines or finding ways to support those who are during these uncertain times. The College would love to share these stories with the community. If you have a story to share or an alum you know has a story to share, please fill out the COVID-19 Alumni Impact Story Collection Form.