October 10, 2019
By Michael Bruckler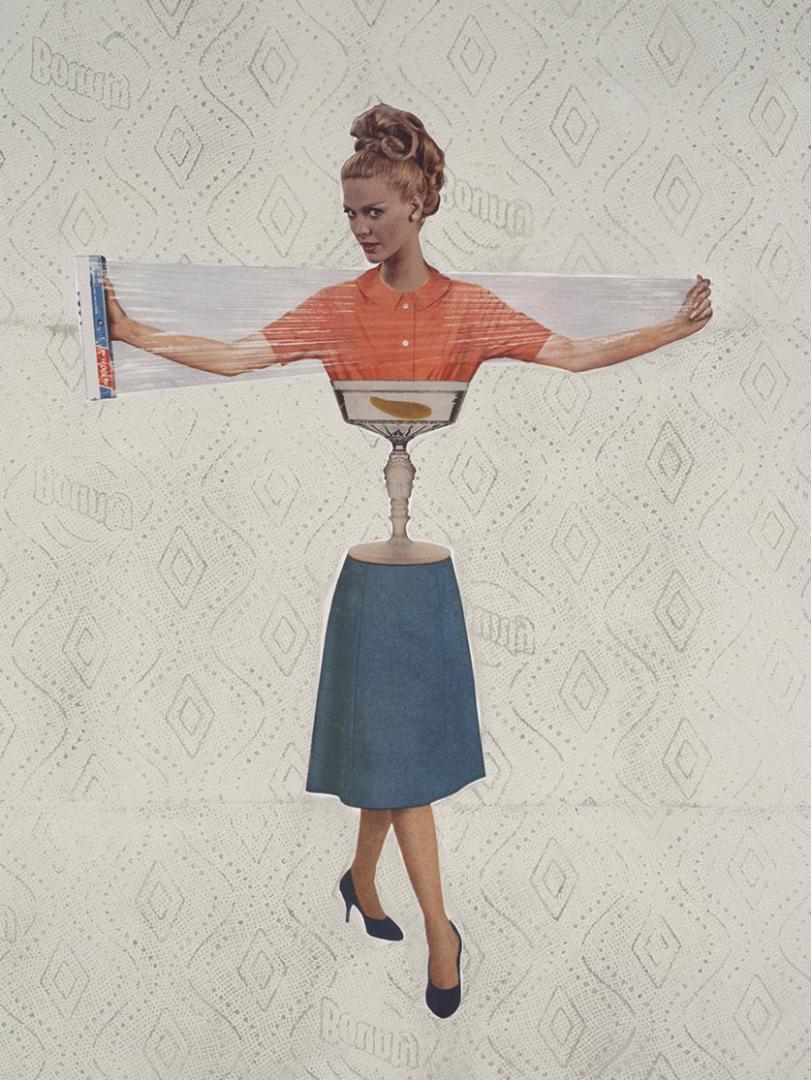 Professor of Art Sue Johnson's work has been selected for the exhibition, "Contested Spaces: Harnett Biennial of American Prints" at the Harnett Museum of Art, University of Richmond Museums, Richmond, Virginia. Juried by Carmen Hermo, associate curator, Elizabeth A. Sackler Center for Feminist Art, Brooklyn Museum, the exhibition will be on view from Oct. 22 to Dec. 6, 2019.
Hermo will deliver a lecture, "On Curating & Feminist Art," on Monday, Oct. 21, 6 - 7 p.m., which will be followed by a reception and viewing of the exhibition. Alice Jepson Theatre, Modlin Center for the Arts. The lecture and reception are free and open to the public. 
https://museums.richmond.edu/exhibitions/page.html?eventid=16360&informationid=casDataMuseumExhibition,startdate:2019-10-22,enddate:2019-12-06.
Pictured: Sue Johnson, "Visible Woman" from Hall of Portraits from The History of Machines, 2019, monoprint over original collage printed on canvas