-
Add to Calendar
2021-03-15 16:45:00
2021-03-15 18:00:00
Neuroscience Seminar Series: Dr. Dan Kircher '10
The Neuroscience Program welcomes Dr. Dan Kircher '10, biomedical scientist and project manager in the Department of Neuroscience at Icahn School of Medicine at Mount Sinai, who will give the sixth and final lecture in its 2020-2021 seminar series.  "Ethanol Experience Elicits Circuit Specific Adaptations of Ventral Hippocampal to Accumbens Glutamatergic Signaling" Alcohol use disorder (AUD) is a chronic relapsing brain disease characterized by an impaired ability to stop or control alcohol use despite varied consequences for the individual. It is a spectrum disorder and cases can range from mild to severe. Current treatments for AUD have had limited success and gaining an understanding of how brain circuitry adapts to chronic alcohol consumption could identify novel targets for pharmacological intervention. This talk focuses on synaptic adaptations in addiction relevant regions of the brain produced by chronic alcohol (ethanol) exposure in an animal model of AUD. Dan earned a PhD in Pharmacology from University of Texas at Austin in 2017. He pioneered optogenetic recording techniques in the lab that allowed for the precise dissection of neural circuits of interest and characterized novel findings of alcohols effect on critical brain reward circuitry and resulted in presentations at the Research Society on Alcoholism conference.   Zoom Meeting Link: https://smcm.zoom.us/j/93011897586 Meeting ID: 930 1189 7586 Passcode: 876606 One tap mobile +13017158592,,93011897586#,,,,,,0#,,876606# US (Washington D.C) +13126266799,,93011897586#,,,,,,0#,,876606# US (Chicago) Dial by your location         +1 301 715 8592 US (Washington D.C)         +1 312 626 6799 US (Chicago)         +1 929 205 6099 US (New York)         +1 253 215 8782 US (Tacoma)         +1 346 248 7799 US (Houston)         +1 669 900 6833 US (San Jose) Meeting ID: 930 1189 7586 Passcode: 876606 Find your local number: https://smcm.zoom.us/u/adbjCrbpNq  
Neuroscience Program
Dr. Torry Dennis
America/New_York
public
Virtual Via Zoom (access details below)
Intended Audience
Faculty
Staff
Students
General public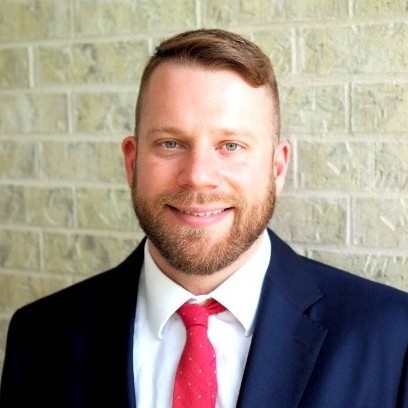 The Neuroscience Program welcomes Dr. Dan Kircher '10, biomedical scientist and project manager in the Department of Neuroscience
at Icahn School of Medicine at Mount Sinai, who will give the sixth and final lecture in its 2020-2021 seminar series. 
"Ethanol Experience Elicits Circuit Specific Adaptations of Ventral Hippocampal to Accumbens Glutamatergic Signaling"
Alcohol use disorder (AUD) is a chronic relapsing brain disease characterized by an impaired ability to stop or control alcohol use despite varied consequences for the individual. It is a spectrum disorder and cases can range from mild to severe. Current treatments for AUD have had limited success and gaining an understanding of how brain circuitry adapts to chronic alcohol consumption could identify novel targets for pharmacological intervention. This talk focuses on synaptic adaptations in addiction relevant regions of the brain produced by chronic alcohol (ethanol) exposure in an animal model of AUD.
Dan earned a PhD in Pharmacology from University of Texas at Austin in 2017. He pioneered optogenetic recording techniques in the lab that allowed for the precise dissection of neural circuits of interest and characterized novel findings of alcohols effect on critical brain reward circuitry and resulted in presentations at the Research Society on Alcoholism conference.
Zoom Meeting Link: https://smcm.zoom.us/j/93011897586
Meeting ID: 930 1189 7586
Passcode: 876606
One tap mobile
+13017158592,,93011897586#,,,,,,0#,,876606# US (Washington D.C)
+13126266799,,93011897586#,,,,,,0#,,876606# US (Chicago)
Dial by your location
        +1 301 715 8592 US (Washington D.C)
        +1 312 626 6799 US (Chicago)
        +1 929 205 6099 US (New York)
        +1 253 215 8782 US (Tacoma)
        +1 346 248 7799 US (Houston)
        +1 669 900 6833 US (San Jose)
Meeting ID: 930 1189 7586
Passcode: 876606
Find your local number: https://smcm.zoom.us/u/adbjCrbpNq
Event Sponsor(s)
Neuroscience Program
Dr. Torry Dennis
tsdennis@smcm.edu
12408954347
Lecture or Talk