-
Add to Calendar
2020-10-02 14:45:00
2020-10-02 15:45:00
Psychology Lecture Series: Dr. Valerie Jones Taylor
The psychology department welcomes Dr. Valerie Jones Taylor as the second speaker in its 2020-2021 lecture series: Intervention Science: Harnessing Psychology to Address Oppressive Systems. Dr. Taylor will speak on: "Virtual Interracial Contact: leveraging the possibilities of VR to improve interracial interactions" Much research has documented that interracial encounters among strangers can be awkward and uncomfortable, increase anxiety, disrupt cognitive functioning, and derail interactions. However, given that the U.S. landscape is simultaneously increasing in racial diversity and hostility, investigating ways to motivate positive and open engagement in interracial interactions is imperative. In this talk, I theorize about how we might leverage the potential of virtual reality (VR) to mitigate the challenges that arise in interracial encounters. Extending previous research and providing evidence of VR's efficacy in interracial interactions, I provide preliminary evidence that, similar to in-person interracial interactions, VR interracial interactions increase adverse interpersonal outcomes. This preliminary evidence begins to lay the groundwork for testing the repeated VR interracial contact hypothesis. Broadly defined, this hypothesis asserts that repeated VR interracial contact can provide people with opportunities to "practice" engaging in interracial interactions, which can, over time, minimize people's vigilance and anxiety, and help them build "interracial competence muscles." Ultimately, this research program aims to create a theory-driven tool for practitioners across fields (e.g., education, healthcare, business) to enhance cultural competence and achieve the long-lasting benefits of positive interracial contact. Dr. Valerie Jones Taylor is an assistant professor of psychology and Africana Studies at Lehigh University. She earned a doctorate in social psychology at Stanford University and a B.A. in psychology and ethnic studies at the University of Texas at Austin. Before joining Lehigh's faculty, Taylor served as an assistant professor at Spelman College and was a postdoctoral fellow at Princeton University. Her research areas include intergroup relations, social identity threat, stereotyping and discrimination, and cultural psychology. Specifically, she investigates how stereotyping and prejudice affect the academic performance of underrepresented groups, interracial interactions, and the treatment of racialized physical spaces. Her work also examines ways to improve interracial encounters in academic and social contexts using virtual reality. She has been awarded grants from the National Science Foundation and the Ford Foundation, and published and presented her work widely. Free and open to the public. This event may be used to satisfy the Lecture Reflection Requirement in PSYC204, PSYC303, PSYC490 and PSYC493/494. Dr. Taylor will be available for a 30-minute informal virtual chat with students/faculty/staff after the lecture presentation. Join Zoom Meetinghttps://smcm.zoom.us/j/98456386567 Meeting ID: 984 5638 6567Passcode: PsycSeries One tap mobile +13017158592,,98456386567#,,,,,,0#,,9908813740# US (Germantown) +19292056099,,98456386567#,,,,,,0#,,9908813740# US (New York) Dial by your location         +1 301 715 8592 US (Germantown)         +1 929 205 6099 US (New York)         +1 312 626 6799 US (Chicago)         +1 669 900 6833 US (San Jose)         +1 253 215 8782 US (Tacoma)         +1 346 248 7799 US (Houston) Meeting ID: 984 5638 6567 Passcode: 9908813740 Find your local number: https://smcm.zoom.us/u/ab0bf8GR1o  
Department of Psychology, Lecture and Fine Arts Committee
Dr. Gili Freedman
America/New_York
public

-
Virtual Lecture - Access Details Below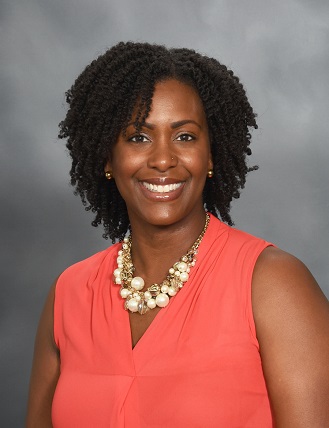 The psychology department welcomes Dr. Valerie Jones Taylor as the second speaker in its 2020-2021 lecture series: Intervention Science: Harnessing Psychology to Address Oppressive Systems.
Dr. Taylor will speak on: "Virtual Interracial Contact: leveraging the possibilities of VR to improve interracial interactions"
Much research has documented that interracial encounters among strangers can be awkward and uncomfortable, increase anxiety, disrupt cognitive functioning, and derail interactions. However, given that the U.S. landscape is simultaneously increasing in racial diversity and hostility, investigating ways to motivate positive and open engagement in interracial interactions is imperative. In this talk, I theorize about how we might leverage the potential of virtual reality (VR) to mitigate the challenges that arise in interracial encounters. Extending previous research and providing evidence of VR's efficacy in interracial interactions, I provide preliminary evidence that, similar to in-person interracial interactions, VR interracial interactions increase adverse interpersonal outcomes. This preliminary evidence begins to lay the groundwork for testing the repeated VR interracial contact hypothesis. Broadly defined, this hypothesis asserts that repeated VR interracial contact can provide people with opportunities to "practice" engaging in interracial interactions, which can, over time, minimize people's vigilance and anxiety, and help them build "interracial competence muscles." Ultimately, this research program aims to create a theory-driven tool for practitioners across fields (e.g., education, healthcare, business) to
enhance cultural competence and achieve the long-lasting benefits of positive interracial contact.
Dr. Valerie Jones Taylor is an assistant professor of psychology and Africana Studies at Lehigh University. She earned a doctorate in social psychology at Stanford University and a B.A. in psychology and ethnic studies at the University of Texas at Austin. Before joining Lehigh's faculty, Taylor served as an assistant professor at Spelman College and was a postdoctoral fellow at Princeton University. Her research areas include intergroup relations, social identity threat, stereotyping and discrimination, and cultural psychology. Specifically, she investigates how stereotyping and prejudice affect the academic performance of underrepresented groups, interracial interactions, and the treatment of racialized physical spaces. Her work also examines ways to improve interracial encounters in academic and social contexts using virtual reality. She has been awarded grants from the National Science Foundation and the Ford Foundation, and published and presented her work widely.
Free and open to the public.
This event may be used to satisfy the Lecture Reflection Requirement in PSYC204, PSYC303, PSYC490 and PSYC493/494.
Dr. Taylor will be available for a 30-minute informal virtual chat with students/faculty/staff after the lecture presentation.
Join Zoom Meeting
https://smcm.zoom.us/j/98456386567
Meeting ID: 984 5638 6567
Passcode: PsycSeries
One tap mobile
+13017158592,,98456386567#,,,,,,0#,,9908813740# US (Germantown)
+19292056099,,98456386567#,,,,,,0#,,9908813740# US (New York)
Dial by your location
        +1 301 715 8592 US (Germantown)
        +1 929 205 6099 US (New York)
        +1 312 626 6799 US (Chicago)
        +1 669 900 6833 US (San Jose)
        +1 253 215 8782 US (Tacoma)
        +1 346 248 7799 US (Houston)
Meeting ID: 984 5638 6567
Passcode: 9908813740
Find your local number: https://smcm.zoom.us/u/ab0bf8GR1o
 
Event Sponsor(s)
Department of Psychology, Lecture and Fine Arts Committee
Dr. Gili Freedman
gfreedman@smcm.edu
240-895-4426
Lecture or Talk