-
Add to Calendar
2019-09-07 12:00:00
2019-09-07 15:30:00
Jamie L. Roberts Stadium Dedication
After much anticipation, the campus and local communities will gather to celebrate the dedication of this state-of-the-art facility and the legacy of Jamie L. Roberts '11. No registration required – Open to the public – Gates open at noon Schedule of Events 12:30 p.m. - Dedication Ceremony 1:30 p.m. to 3:30 p.m. - Community Celebration Schedule of Games "The Seahawk Classic," Men's Soccer Tournament, on the grass field 2:00 p.m. - SMCM vs. Bridgewater College 4:00 p.m. - Salisbury University vs. Kean University Please Note: The final tournament game is to be played the next day, Sunday, September 8, 2019 Additional Games 6:00 p.m. - SMCM field hockey vs. Eastern Mennonite University, on the artificial turf field 7:00 p.m. - SMCM women's soccer vs. Stevenson University, on the grass field Food & Activities A tented area beside the Jamie L. Roberts Stadium will create a gathering place for fan fair and family friendly activities. Food truck vendors will be available. Parking Directions and parking information will be available soon. Visit the page often for updates
Jamie L. Roberts Stadium
St. Mary's College of Maryland
Linda Jones
America/New_York
public

Jamie L. Roberts Stadium
-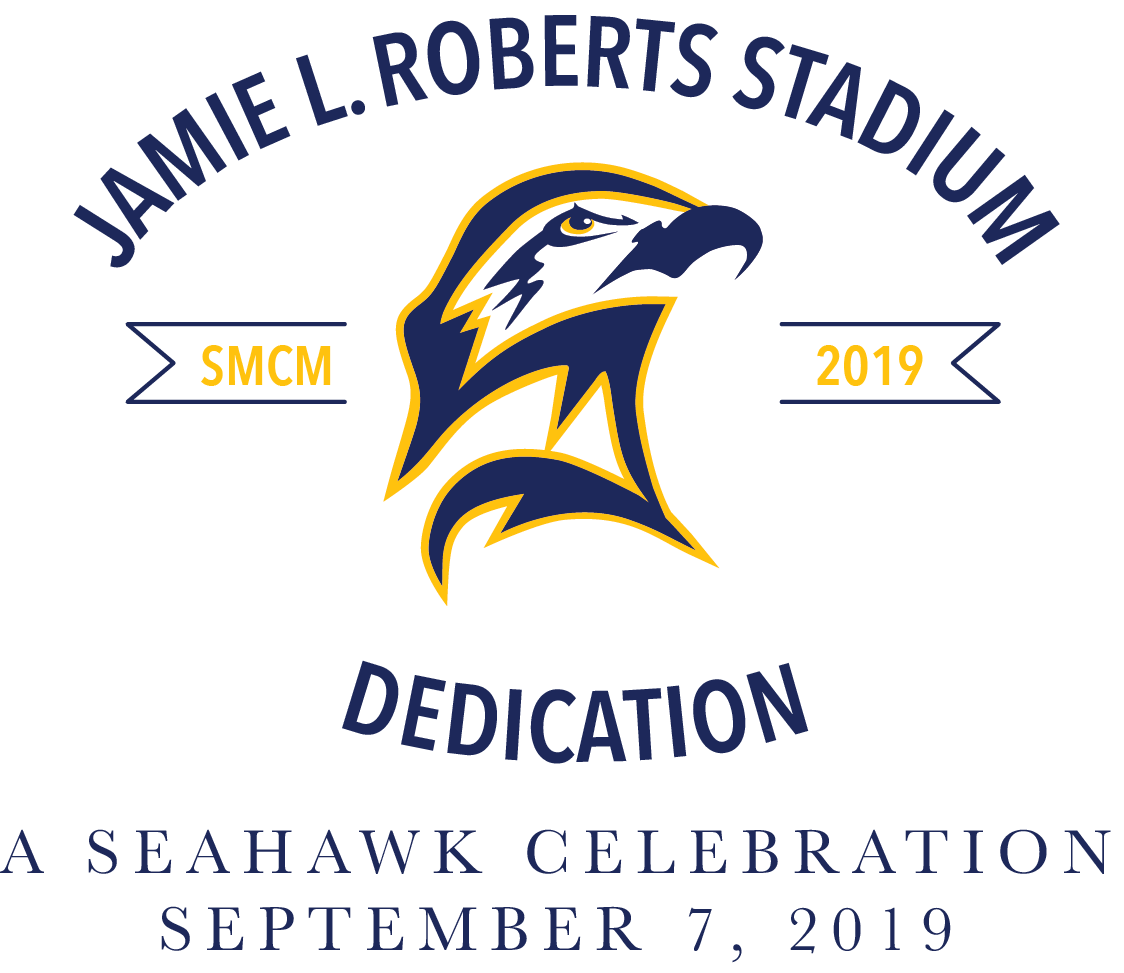 After much anticipation, the campus and local communities will gather to celebrate the dedication of this state-of-the-art facility and the legacy of Jamie L. Roberts '11.
No registration required – Open to the public – Gates open at noon
---
Schedule of Events
12:30 p.m. - Dedication Ceremony
1:30 p.m. to 3:30 p.m. - Community Celebration
Schedule of Games
"The Seahawk Classic," Men's Soccer Tournament, on the grass field
2:00 p.m. - SMCM vs. Bridgewater College
4:00 p.m. - Salisbury University vs. Kean University
Please Note: The final tournament game is to be played the next day, Sunday, September 8, 2019
Additional Games
6:00 p.m. - SMCM field hockey vs. Eastern Mennonite University, on the artificial turf field
7:00 p.m. - SMCM women's soccer vs. Stevenson University, on the grass field
Food & Activities
A tented area beside the Jamie L. Roberts Stadium will create a gathering place for fan fair and family friendly activities. Food truck vendors will be available.
Parking
Directions and parking information will be available soon.
Visit the page often for updates
Event Sponsor(s)
St. Mary's College of Maryland
Linda Jones
ltjones1@smcm.edu
240-895-3246