-
Add to Calendar
2018-10-04 00:00:00
2018-11-10 00:00:00
Finding Elsewhere Exhibition
The SMCM Faculty Exhibition, Finding Elsewhere is on display until November 10, so stop in on your way to class or on a rainy day to view the wonderful artwork from SMCM's very own faculty. The six artists and professors in this exhibition, Tristan Cai, Sue Johnson, Giulia Piera Livi, Jessye McDowell, Carrie Patterson, Lisa Scheer traverse a range of mediums from digital modeling, printmaking and artist books, to painting and installation. While their use of formal choices of composition, color, subject, light and more vary widely, common thread lines run through each artist, pulling individual practices into the warp and weft of a multicenter group exhibition. Curated by Kate Pollasch. All exhibitions and events are free and open to the public. Boyden Gallery Hours: Tuesday - Friday: 1 - 6 p.m. Saturday: 10 a.m. - 4 p.m. Closed Sunday and Monday
Boyden Gallery
Boyden Gallery
Heidi Rottman
America/New_York
public

Boyden Gallery
-
Boyden Gallery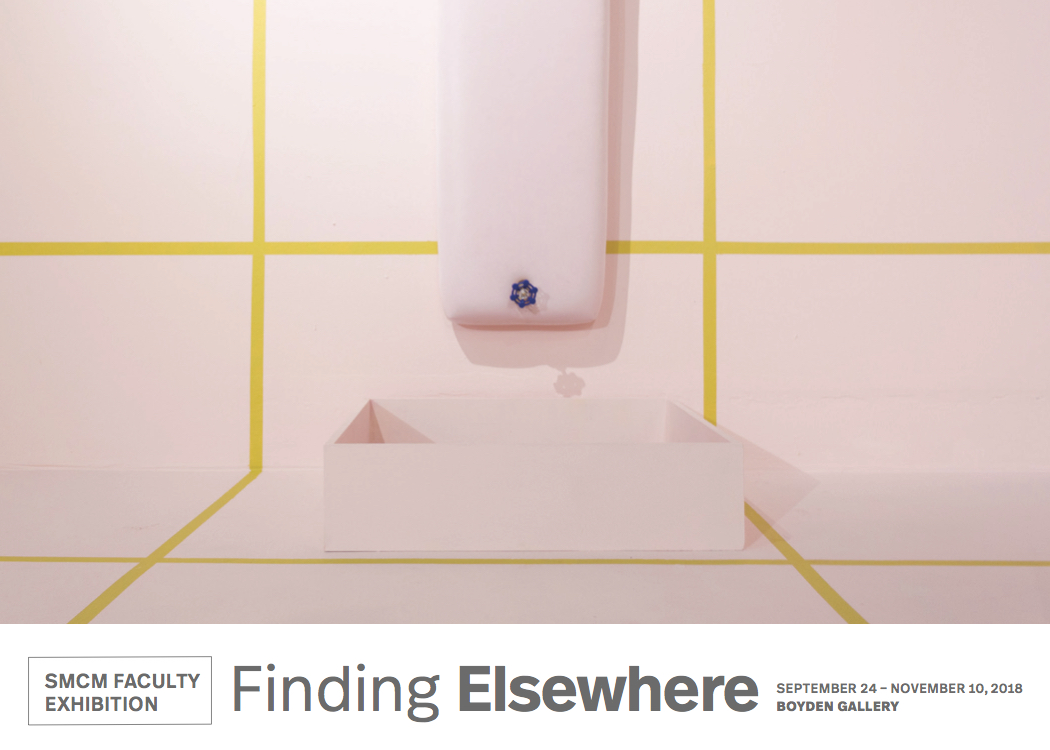 The SMCM Faculty Exhibition, Finding Elsewhere is on display until November 10, so stop in on your way to class or on a rainy day to view the wonderful artwork from SMCM's very own faculty.
The six artists and professors in this exhibition, Tristan Cai, Sue Johnson, Giulia Piera Livi, Jessye McDowell, Carrie Patterson, Lisa Scheer traverse a range of mediums from digital modeling, printmaking and artist books, to painting and installation. While their use of formal choices of composition, color, subject, light and more vary widely, common thread lines run through each artist, pulling individual practices into the warp and weft of a multicenter group exhibition.

Curated by Kate Pollasch.

All exhibitions and events are free and open to the public.
Boyden Gallery Hours:
Tuesday - Friday: 1 - 6 p.m.
Saturday: 10 a.m. - 4 p.m.
Closed Sunday and Monday
Event Sponsor(s)
Boyden Gallery
Heidi Rottman
hkrottman@smcm.edu
2408954246
Event Group
Art
Boyden Gallery
Art History
Exhibitions