Assistant Professor of Biochemistry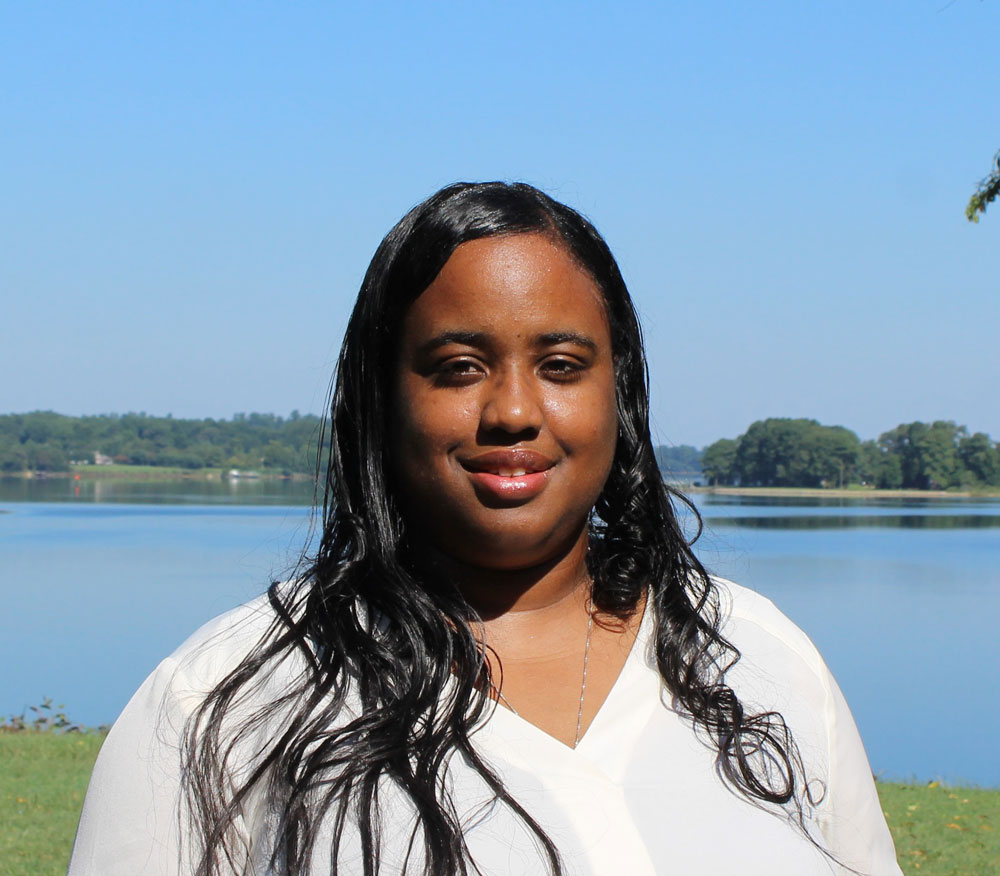 Biography
Dr. Sherrer's long-term research goals are to identify and to elucidate in vivo functions of proteins shared in multiple DNA processing pathways affected by environmental hazards. Her student-centered research program encompasses interdisciplinary approaches while showing the applicability of research for understanding human health. Currently, the Sherrer group is studying the biological outcomes of DNA damage caused by environmental sources. Student projects require both novel and classical techniques, which include but are not limited to: chromatography, thermal scanning, molecular cloning, gel electrophoresis and metal-indicating fluorophores. These techniques are used to monitor the molecular and mechanistic details of DNA damage tolerance and repair while connecting genetic mutations to DNA damage and other cellular stresses. Overall, the Sherrer group's research examines the mechanisms and regulation of DNA processing pathways from a systematic perspective by studying the intersection of pathways that are related to mutagenesis and carcinogenesis.
Areas of Research Specialization
DNA damage and repair
Enzymology
Protein folding
Toxicology
Areas of Teaching Specialization
Biochemistry
General Chemistry
Internal Affiliations
External Affiliations
Education
Ph.D. in Biochemistry at The Ohio State University, 2011

B.S. in Biochemistry at Miami University, 2005
Awards
National Science Foundation Major Research Instrumentation Grant (Award #1919581)

Acquisition of a Circular Dichroism Spectrometer for Research and Training at St. Mary's College of Maryland.
Spotlight
Assistant Professor Sherrer Publishes Study on the Harmful Impacts of Cadmium in Human DNA Mismatch Repair with Nobel Laureate

Shanen M. Sherrer, assistant professor of biochemistry, is the lead author on a new research article with Nobel Laureate Paul Modrich in the Proceedings of the National Academy of Sciences. Their work shows the impact of cadmium exposure on human DNA mismatch repair (MMR). In particular, they discovered human MMR protein MutLα is inhibited by cadmium, which can lead to increased genetic mutations and cancer.

St. Mary's College Assistant Professors Malisch and Sherrer Offer Starting Points for Ensuring Gender Equity in Academia that are Amplified by the COVID-19 Pandemic

St. Mary's College Chemistry and Biochemistry Professors Among Authors of ACS Symposium Series Book

To address the national need of professional skills training for chemists and biochemists, Shanen Sherrer and six other faculty members of the Department of Chemistry and Biochemistry authored seven chapters for a recently released American Chemical Society (ACS) Symposium Series book, "Integrating Professional Skills into Undergraduate Chemistry Curricula." This published book was developed from a symposium planned for the 2020 National Meeting of the American Chemical Society in Philadelphia that would address each of the chapters as a talk; however, it was canceled due to the COVID-19 pandemic. The value of the content was such that the ACS continued with the book project, and the corresponding symposium ran virtually at the 2021 Spring ACS Annual Meeting.