June 29, 2020
By Michael Bruckler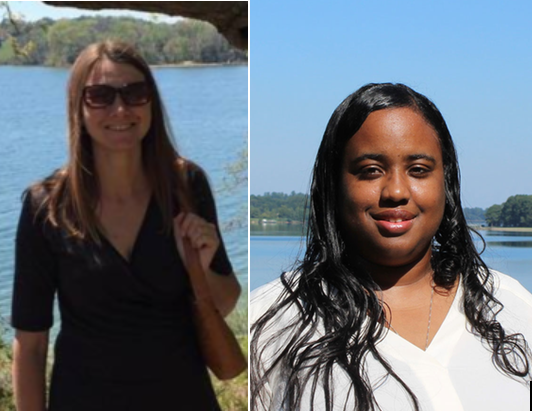 In the recently published Proceedings of the National Academy of Sciences (PNAS) of the United States of America peer-reviewed article, "In the Wake of COVID-19, Academia Needs New Solutions to Ensure Gender Equity," Jessica L. Malisch, assistant professor of biology, and Shanen M. Sherrer, assistant professor of biochemistry, collaborated with other women at different institutions to discuss gender equity in academia and how COVID-19 will disproportionately impact women, especially women who face intersectional systems of oppression (e.g. race, ethnicity, sexual orientation, ability, etc.) in terms of evaluation, tenure and promotion.
In light of the current global discussion for equality in academia, these authors also offer starting points at the institutional level to actions that promote gender equity that leads to equality in faculty evaluations of the three pillars - teaching, service and research. The main message of this article is to encourage faculty and their corresponding institutions to be proactive, not reactive, about adjustments to these pillars during times of uncertainty, which is when equity initiatives are at most risk of being deprioritized.
The proposed proactive approach must start with the honest conversation about the COVID-19 pandemic impacts as well as the acknowledgement of gender inequity within their institutions. Because this pandemic and gender inequality issues are still ongoing, the corresponding discussion cannot be static. Therefore, the authors also created https://academicequity.com as an evolving space where readers can 'catch up' on gender equity issues, find personal examples of gender (in)equity in academia, tools to start or redesign equity processes, and support networks that promote equity for women and those who intersect with other marginalized groups. Within this website, readers will also find a more thorough list of recommendations to promote gender equity for institutions, funding agencies, evaluation committees, departments/divisions and individual faculty members. The authors envision that these tools will help institutions start sincere efforts in promoting equity in evaluations that will lead to retention of women in academia and a more diverse and inclusive faculty community.
Image: https://www.flickr.com/photos/st_marys_college_md/50059053332/in/dateposted/
Caption: The inequitable balance of responsibilities amplified by COVID-19 pandemic. Image created by Roel Fleuren.
Image: https://www.flickr.com/photos/st_marys_college_md/50058813116/in/dateposted/
Caption: Key questions to ask during the institution-initiated conversation with faculty on COVID-19 impacts. Image created by Roel Fleuren.