Class of 2024 Double Majoring in Physics & Mathematics
"When I needed a group of friends to help me through academic times, I had friends from all branches of SMCM, people from athletes, scholars, and even professors were there for me."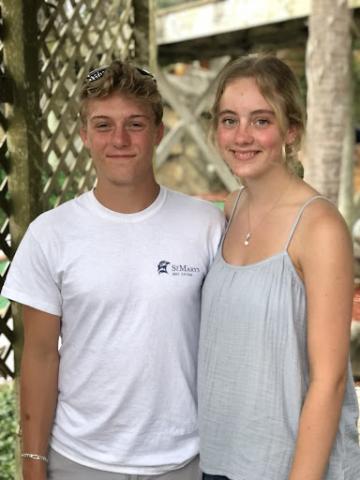 Will Christophel '24 is pursuing a double major in Physics and Mathematics. In addition to being part of the academic community, he is also a Residence Assistant (RA) and varsity athlete on the St. Mary's Track and Field Team. His favorite places on campus are with friends at the pool lounge where he can relax or focus on his studies in a peaceful yet lively environment or on the track where he can clear his mind. "The campus itself is very beautiful and perfect to skate around, which lets you take in all of the nature," he says. A couple of reasons William chose St. Mary's College of Maryland was because of the small environment and the St. Mary's Promise. He really enjoys that St. Mary's College has small class sizes because of the greater attention he receives and the advantages he gains from learning in more personalized environments. William truly loves the campus community and all the friends he's made during his time here at St. Mary's College and wishes for it to continue being weird and lively.