May 02, 2023
By Chuck Steenburgh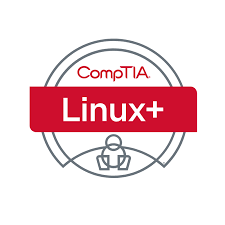 Two St. Mary's College of Maryland computer science majors recently completed their industry-standard Linux+ certification through a partnership with Resource Management Concepts Inc. (RMC), a leading information technology services company located in nearby Lexington Park.
"The experience from this certification was incredibly rewarding and for so much more than the accomplishment itself," said Kylie Hall '24, a computer science major from Saint Leonard, Maryland. "Working with RMC was eye-opening to the collaborative and caring nature of the company."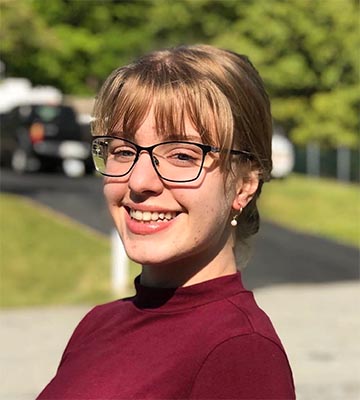 "I was honored to be able to work with such a professional employee-oriented company," added Alex Stoyanov-Roberts '24, a computer science major from Burtonsville, Maryland. "This certification will be very valuable in my future career."
RMC continued to make an investment in SMCM students by sponsoring two seats in their recent CompTIA Linux+ training and exam event in April. RMC has committed to providing training opportunities to SMCM students, free of cost, to earn industry certifications that prepare them for entry into the workforce upon graduation. In November, a group of nine SMCM students attained the CompTIA Security+ certification through a similar opportunity provided by RMC.
"We had another successful week and two SMCM students passed the Linux+ exam," said David Hickman '07, an RMC vice president. "This gets them one step closer to being workforce ready. Hopefully, we will see them join the workforce in Southern Maryland in the near future."
The effort was the latest in RMC's efforts to increase the pool of available information technology talent in the Southern Maryland workforce, an initiative that was recently recognized by The Patuxent Partnership, which named RMC their Member of the Year at their annual dinner on April 26.
The Linux+ certification provides an industry credential for demonstrating proficiency with Linux-based operating systems. Linux is used to provide operating systems to many of the servers and infrastructure devices supporting the internet, cell phones, IoT devices, and much more. RMC provided classroom materials, instruction, exam vouchers, and meals for the students during the week-long course that culminated with the Linux+ exam.
"Hands-on application of knowledge learned in the classroom is central to the College's signature Learning through Experiential and Applied Discovery (LEAD) curriculum that prepares students to successfully bridge from college to career," said Cynthia Greb, executive director of the Center for Career and Professional Development at SMCM. "We are so grateful for the generous support from Resource Management Concepts, Inc. (RMC)."