April 07, 2023
By Chuck Steenburgh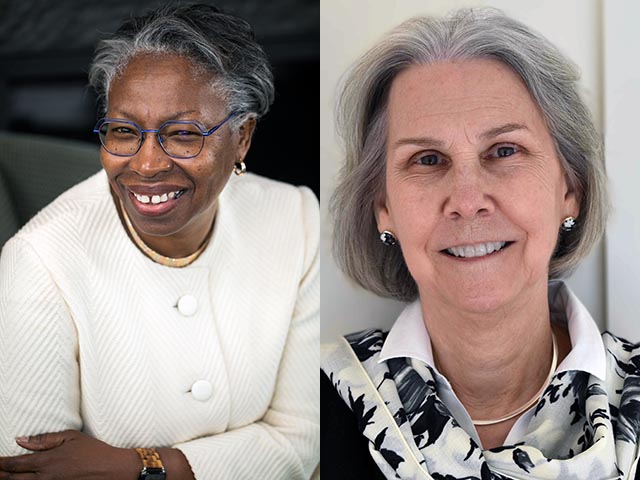 SMCM President Tuajuanda C. Jordan, PhD, and Professor of Anthropology Julia King, PhD, were panelists at the 13th Annual Lemon Project Spring Symposium held by the College of William & Mary on March 24-25, 2023. Titled, "Maryland and the World: A Roundtable Discussion about Truth and Reconciliation" the panel focused both on physical objects and digital tools and their impact on revealing the truth in our history.
President Jordan and King described the process of discovery, planning and consultation that led to the creation of the Commemorative to Enslaved Peoples of Southern Maryland. Although archaeological sites associated with enslaved people are commonly found throughout Southern Maryland, Jordan and King identified the unique circumstances on campus and throughout the region that led to the Commemorative's creation. Both presenters noted that the project depended on close engagement with both the descendant community and the greater Southern Maryland community.
Named for an African man enslaved by the College of William & Mary named "Lemon," the Lemon Project builds bridges between William & Mary and African American communities through research, programming, and supporting students, faculty, and staff.