April 04, 2023
By Chuck Steenburgh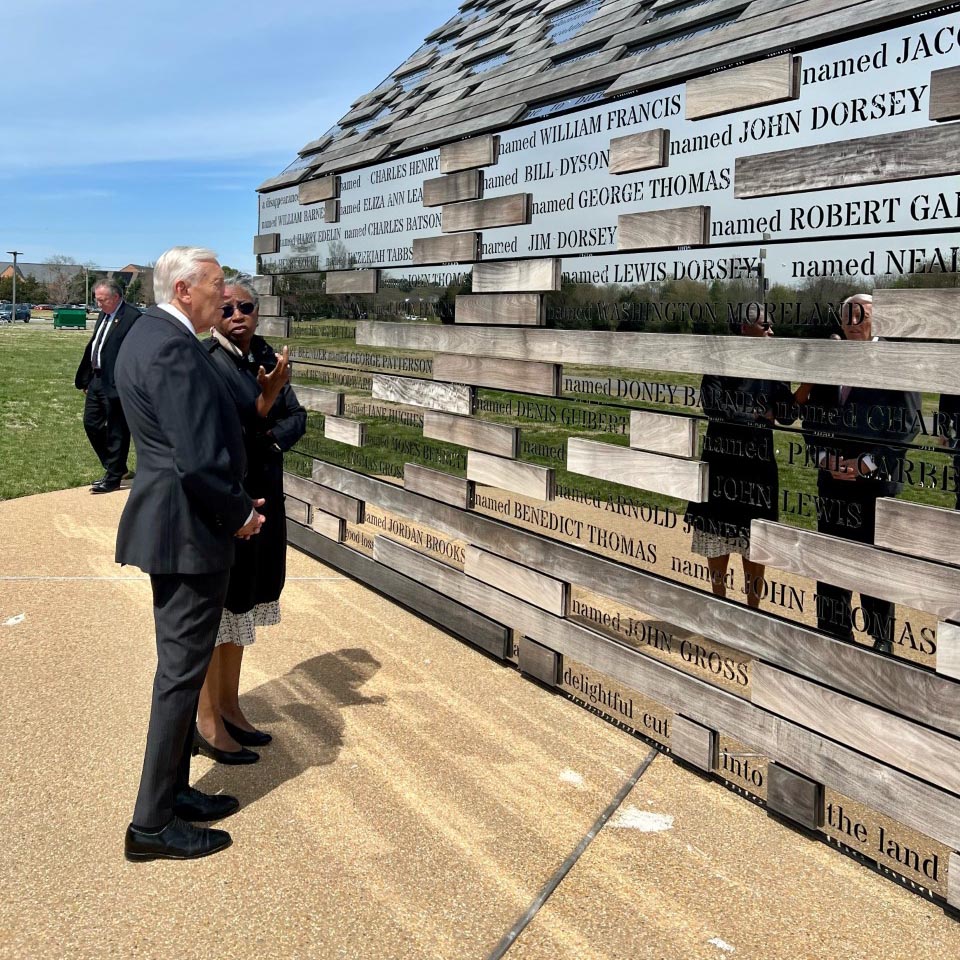 U.S. Rep. Steny Hoyer, whose Maryland 5th Congressional District includes St. Mary's County, visited St. Mary's College of Maryland on Monday, April 3. Highlights of the congressman's visit included the Schaefer Hall aquatic lab, the Nancy R. & Norton T. Dodge Performing Arts Center and the Commemorative to Enslaved Peoples of Southern Maryland on a tour conducted by SMCM President Tuajuanda C. Jordan, PhD.
"I was pleased to return to St. Mary's College of Maryland's campus to see how the investments we are making in our schools are enhancing students' success," Congressman Hoyer said after attending the briefing and touring the upgraded facility. "I was proud to work with SMCM to secure substantial funding in the FY2023 omnibus to renovate the aquatic lab.  From biochemistry to marine science, this project will help ensure that our state's schools remain at the forefront of important research fields. We must ensure that our students – no matter their field – have access to the resources and opportunities they need to thrive both in the classroom and in the workforce, and I look forward to continuing to work with SMCM to advance that mission."
"It is always an honor to welcome our longtime friend, Congressman Steny Hoyer, to campus," said President Jordan. "Today's visit was especially fitting since he had an opportunity to see firsthand the facilities and members of our community will benefit most directly from the latest in a long history of effort on behalf of the College."
The aquatic lab will receive a complete renovation thanks to a federal appropriation secured by Hoyer. The congressman's past support for the College's new marine science program also includes a $900,000 appropriation for the construction of a purpose-built research vessel and associated equipment. Hoyer is also a longtime member of the College's Board of Trustees.