March 24, 2023
By Gretchen Phillips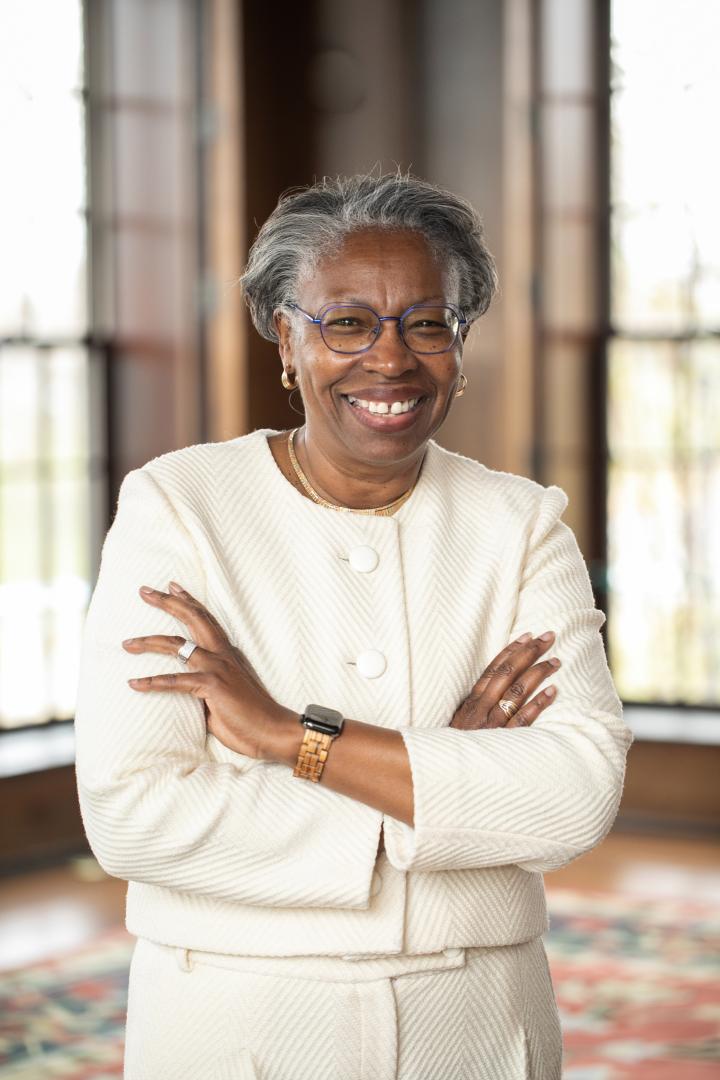 For her outstanding leadership in her profession and in the community, St. Mary's College of Maryland President Tuajuanda C. Jordan, PhD was named to the Daily Record's 2023 Maryland's Top 100 Women.
"The 2023 Maryland's Top 100 Women are trailblazers. They are professionally successful, serve as leaders in the community and demonstrate a commitment to mentoring," said Suzanne Fischer-Huettner, managing director of The Daily Record/BridgeTower Media.
Among her many attributes considered by the judges were President Jordan's founding of the  Howard Hughes Medical Institute's Science Education Alliance (SEA) program and the launch of its first initiative, the SEA Phage program. In addition wereher involvement on a variety of  boards such as the Higher Education Resource Services (HERS), the Wills Group,  the Maryland Humanities and her commitment to mentoring individuals who have a passion to succeed.
President Jordan was selected from a pool of 400 nominations by an outside panel of judges that included business and legal professionals, previous Maryland's Top 100 Women honorees from throughout the state, and a representative of The Daily Record
Founded in 1996, Maryland's Top 100 Women recognizes outstanding achievements by women demonstrated through professional accomplishments, community leadership and mentoring.
Maryland's Top 100 Women will be honored at a reception and awards celebration on May 8 at The Lyric Baltimore, 140 W. Mount Royal Avenue in Baltimore.
For more information and to see the list of all winners visit The Daily Record online.