May 04, 2022
By Gretchen Phillips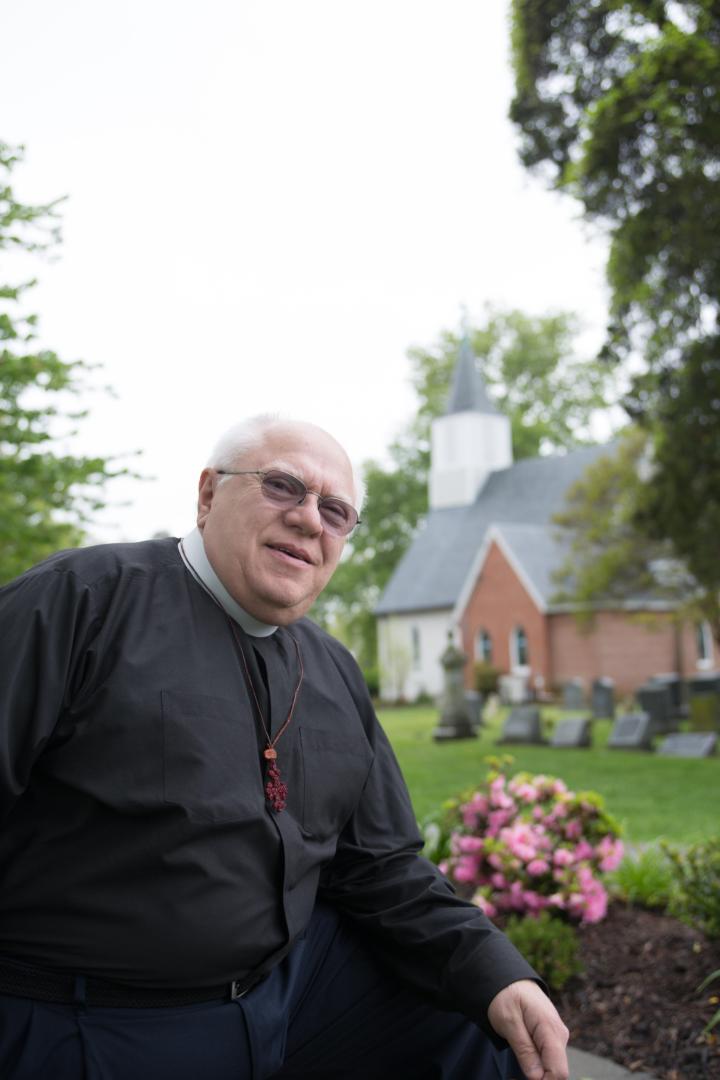 On Sunday, May 1, President Tuajuanda C. Jordan attended a retirement celebration for the Rev. John Ball and his family. Ball, known affectionately by many as "Father Ball," retired from his ministry with Trinity Episcopal Church, St. Mary's Parish, where he ministered for more than 27 years. 
Though the church is not affiliated with the College of similar name, Ball maintained a strong connection with his College neighbor and its community. In her remarks at the celebration, Jordan said in part, "You have been intentional, year after year, with thousands of students, in being inviting and in building community."
Jordan spoke of this community building further by recognizing this trait when it came to Ball's connections with many in the College and St. Mary's County community. "That will be your lasting legacy, as an active and supportive community builder," she said.