November 15, 2021
By Angela Draheim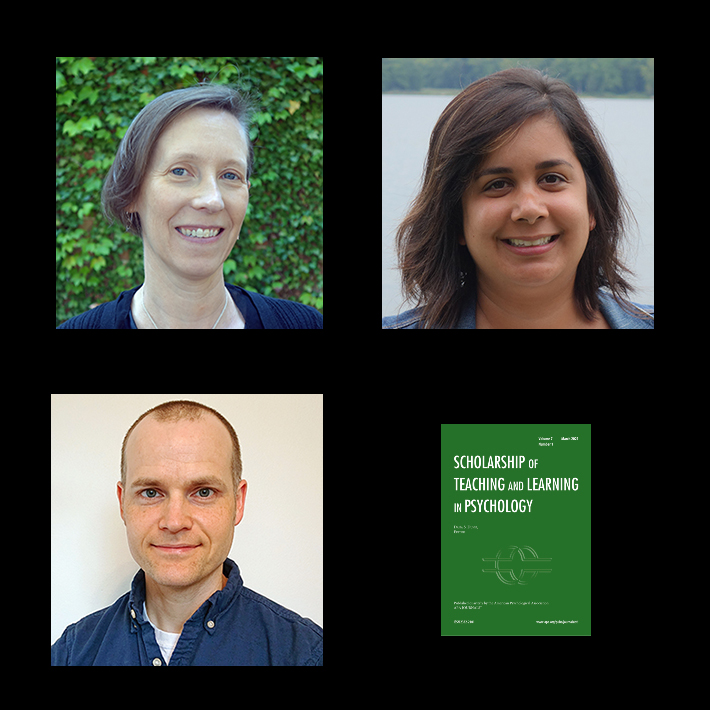 Professor of Psychology Aileen Bailey, Assistant Professor of Psycholgy Gina Fernandez, and Associate Professor of Psychology James Mantell recently published an article entitled, "Optimizing Resources: Applying Quantitative Resource Analysis to Facilitate Resource-Neutral Curricular Reform Scholarship of Teaching and Learning in Psychology" in the journal Scholarship of Teaching of Learning in Psychology. 
"In this paper, we present a quantitative approach to redistributing program resources (e.g., class size, number of class sections, student credit hours, faculty teaching units, etc.) to best meet a program's pedagogical values. We used this approach to creatively redesign the psychology curriculum in order to vertically scaffold undergraduate research skills and experiences throughout the curriculum. The article presents a guide on how to quantitatively optimize programmatic resources when engaging in curricular reform."
You can read the full abstract here.
The work described within the article was borne of the psychology department's involvement in the Council on Undergraduate Research Transformations Project and was presented on campus in part at the January 2020 St. Mary's College of Maryland Research Excellence Workshop. It has also been presented at two off-campus venues: the Council of Undergraduate Research Virtual Biennial Conference in June 2020, and the Annual National Institute on Teaching in Psychology in January 2020.