November 19, 2021
By Michael Bruckler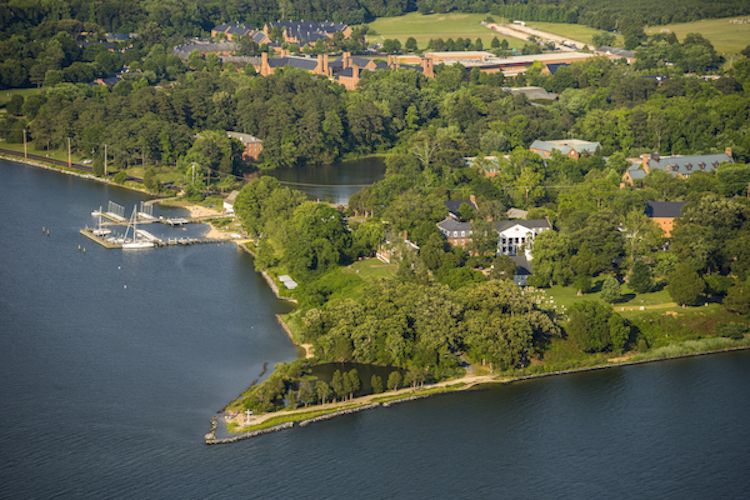 St. Mary's College of Maryland, the National Public Honors College, is one of the nation's most environmentally responsible colleges, according to The Princeton Review®. The education services company features St. Mary's College in its recently-published free resource, The Princeton Review's Guide to Green Colleges: 2022 Edition. The guide can be accessed at www.princetonreview.com/green-guide. The College is also included in The Princeton Review's "Best 387 Colleges" Guide for 2022.
The Guide to Green Colleges is a unique resource debuted in 2010 for students interested in attending colleges with strong commitments to the environment and sustainability. The Princeton Review chose the 420 colleges based on its 2020–21 survey of administrators at 835 colleges concerning their institutions' sustainability-related policies, practices and programs.
According to the guide, "When it comes to going green, St. Mary's College of Maryland is all about practicing what they preach. Case in point: SMCM derives an impressive 63 percent of its energy consumption from renewable sources. Even better, the college offsets approximately 115 percent of total electricity consumption through Renewable Energy Certificates (RECs)."
St. Mary's College was also recently ranked 6th Best Public Liberal Arts College in U.S. News & World Report, ranked 30 among the top Liberal Arts Colleges in the U.S. by the Washington Monthly College Guide, named a 2022 Hidden Gem by CollegeRaptor.com, and recognized by Niche.com as one of the Best Small Colleges in Maryland.