November 05, 2021
By Michael Bruckler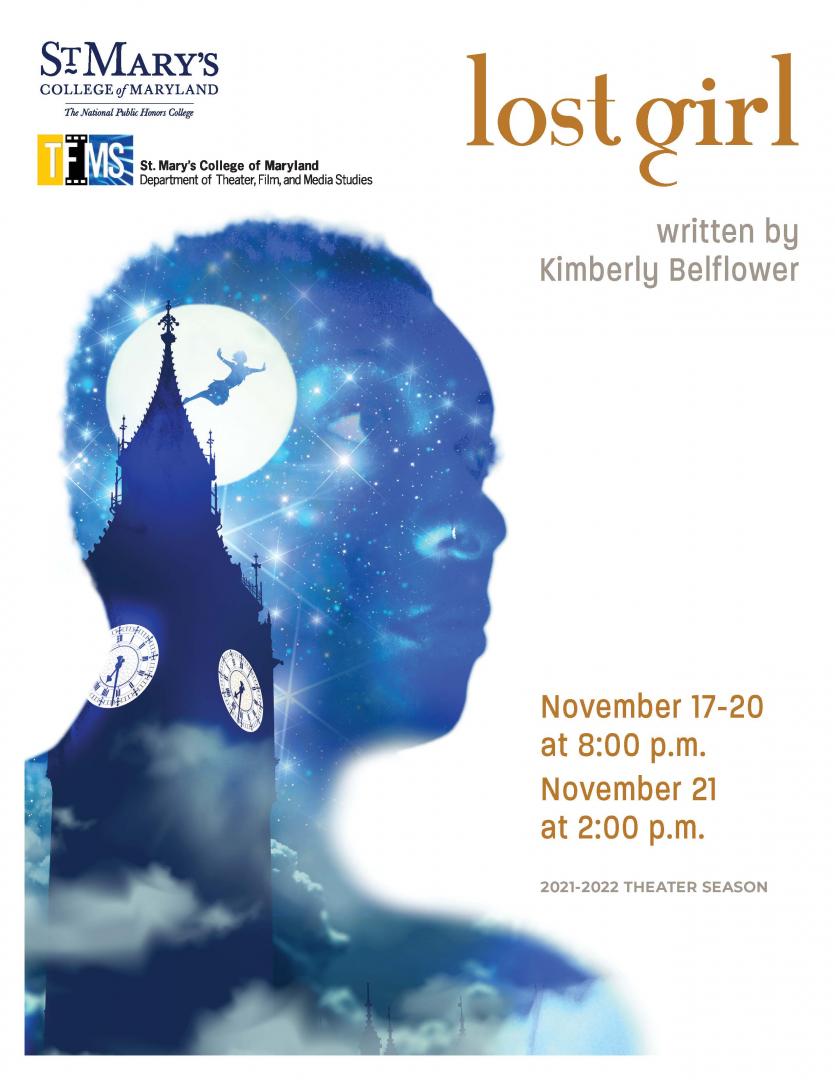 St. Mary's College of Maryland's Theater, Film and Media Studies Department presents "Lost Girl" by Kimberly Belflower, November 17-20 at 8 p.m. and November 21 at 2 p.m. in the Bruce Davis Theater, Montgomery Hall Fine Arts Center, on the College's campus.
It has been years since Wendy returned from Neverland. Peter Pan didn't follow through on his promises, and she is stuck in the nursery with her thoughts, trying to make sense of it all. As she grapples with loss and the pressure to move on, Wendy comes to some difficult but powerful realizations. Kimberly Belflower's poetic and inventive contemporary re-imagining of what happened to Wendy Darling (and many other young women) is a moving meditation on memory, grief, and the power of stories to harm and to heal. 
Ticket prices are $4 for SMCM students, faculty, staff, and senior citizens and Arts Alliance members; $6 general admission. To make reservations, contact the Theater Box Office by email to boxoffice@smcm.edu or by phone to 240-895-4243. Tickets must be picked up no later than 7:45 p.m. the evening of the performance you plan to attend; otherwise, unclaimed tickets will be released by Box Office staff. Audience numbers will be limited so seats can be properly distanced.