October 15, 2021
By Michael Bruckler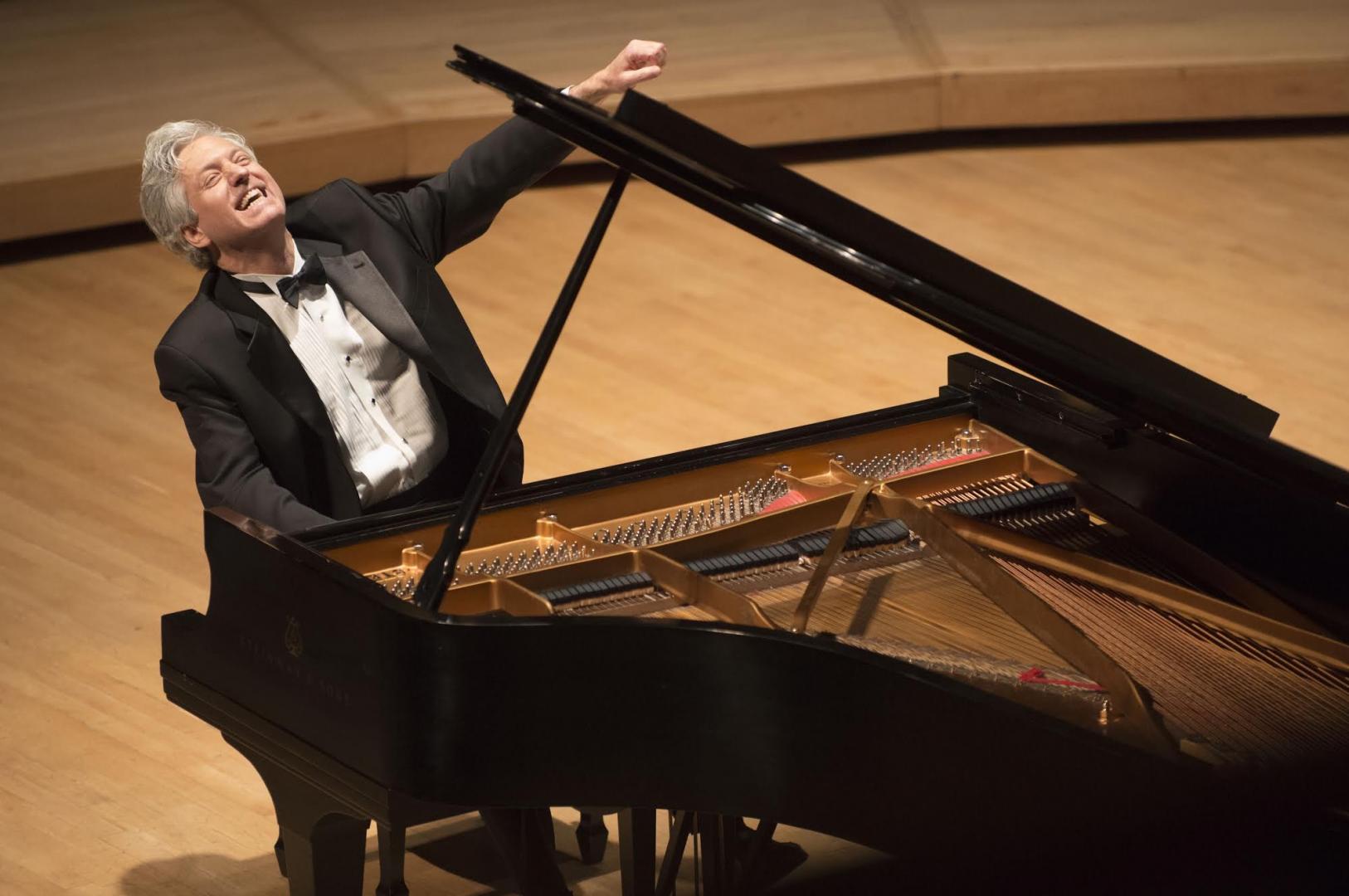 St. Mary's College of Maryland Musician-in-Residence Brian Ganz will resume his popular noon concert series live and in person. On Tuesday, October 19 at noon he will be joined by SMCM colleague Rie Moore in a performance of Wolfgang Amadeus Mozart's Piano Concerto No. 23 in A major, K. 488. Ganz will play the solo piano part and Moore will accompany him on second piano in a reduction of the orchestra part. The concert, which will take place in the Auerbach Auditorium of St. Mary's Hall on the College campus, is free and open to all who are fully vaccinated against COVID-19. With the exception of SMCM students, faculty and staff, those attending will be required to show proof of vaccination. All will be required to wear masks. For more information call (240) 895-4498. 
"I am so excited to be returning to live, in-person music-making after so many months," pianist Ganz said. "And this masterpiece is perfect for the occasion. The first movement is tender and reflective. The second movement gives voice to the deep sense of loss so many of us have experienced due the pandemic, with some of the most achingly, mournfully beautiful music ever composed. The third movement is pure joy, a romp that is as fun to play as it is to listen to." 
Ganz has appeared as soloist with such orchestras as the St. Petersburg Philharmonic, the National Philharmonic, the Baltimore and the National Symphonies, the City of London Sinfonia, and L'Orchestre Philharmonique de Monte Carlo. He has performed in many of the world's major concert halls and has played under the baton of such conductors as Leonard Slatkin, Mstislav Rostropovich, Pinchas Zukerman, Jerzy Semkow and Yoel Levi.  A critic for La Libre Belgique wrote of Ganz's work: "We don't have the words to speak of this fabulous musician who lives music with a generous urgency and brings his public into a state of intense joy." 
Ganz will be joined by pianist Rie Moore, his former SMCM student and now colleague on the music department faculty. Moore is well known to audiences in the College community for her richly creative programming and evocative artistry at the piano. In 2020, she received an Independent Artist Award from the Maryland State Arts Council for her program "As if Heard from Within" and was selected as one of the 48 competitors to perform at the Cliburn International Amateur Piano Competition, which is now rescheduled to take place in October 2022. In March 2021, her first pre-recorded program for solo piano "Beyond Darkness" was shared with the public to invite listeners to imagine what may lie beyond darkness. Most recently, she appeared last month as one of the speakers at the TEDxGreatMills event, on which she spoke about her new approach to concert programming.