September 28, 2021
By Michael Bruckler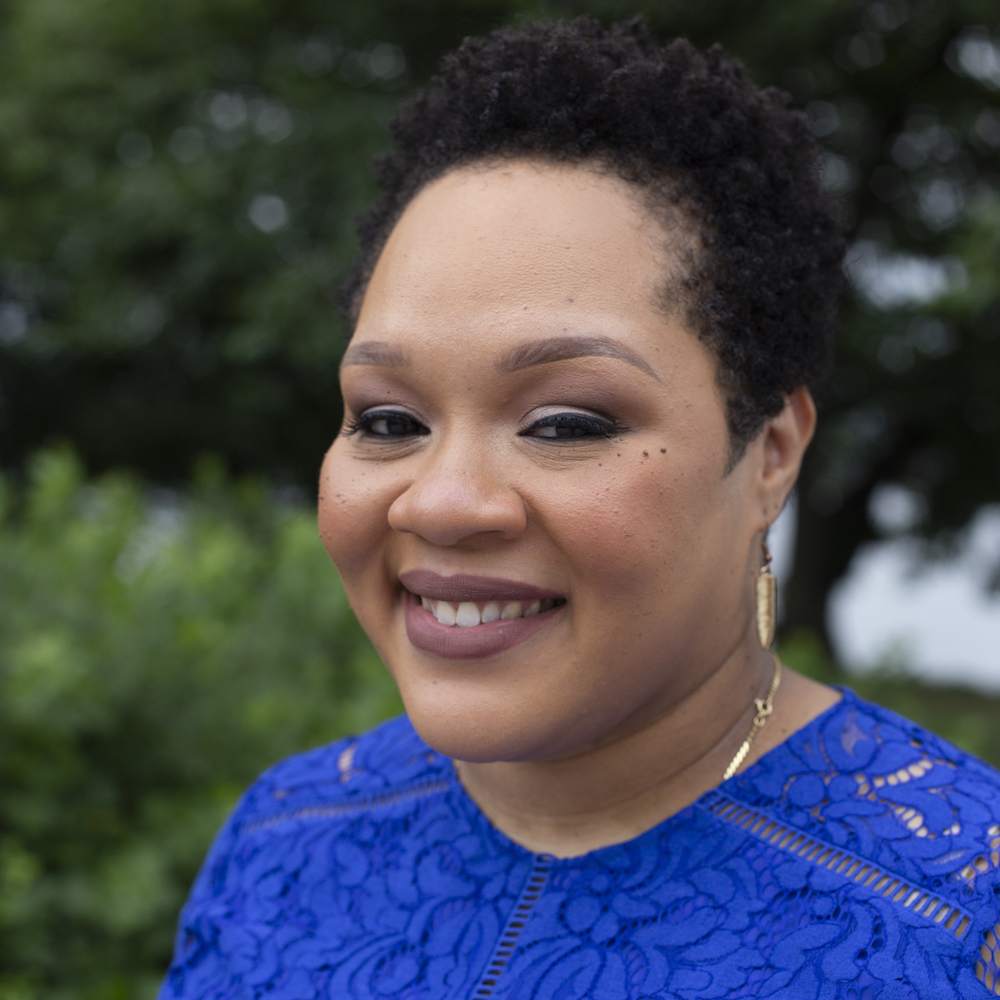 On Monday, November 8 at 7 p.m., White House correspondent Yamiche Alcindor will deliver the Benjamin C. Bradlee Distinguished Lecture in Journalism on the topic of Truth in Journalism: Reporting on Politics and Identity in America. The lecture will take place in the Michael P. O'Brien Athletics and Recreation Center, 19050 Hill Commons Drive, on the St. Mary's College of Maryland campus. Presented by the Center for the Study of Democracy, this event is free of charge and open to the public but registration is required at www.smcm.edu/bradleelecture. An audience question and answer will follow the lecture.
For her presentation, Alcindor will look at the current political issues facing America and share her experiences reporting on international, national and local dynamics. She will offer her observations on White House and Washington politics, her thoughts on how social justice issues impact the country's future and her analysis of the latest stories surrounding elections. Alcindor will also talk about how her decision to pursue journalism came at 16 years old when she learned the tragic truth about the 1955 murder of Emmett Till and the launch of the civil rights movement, and how economic and racial segregation have impacted America and her own story.
In today's ever-changing political landscape, Alcindor has become a go-to voice in analyzing the most critical issues of our time, for Democrats and Republicans alike. She is the White House correspondent for "PBS NewsHour," moderator of "Washington Week," and an NBC and MSNBC political contributor. 
As a MSNBC contributor, Alcindor often appears on shows like "Morning Joe," "Meet the Press," and "Andrea Mitchell Reports." Earlier in her career, she was a national reporter for The New York Times, writing about politics and social issues, and a journalist with USA Today, writing about criminal justice and fast-breaking stories.
The daughter of Haitian immigrants who met while attending Boston College, Alcindor has written extensively on the intersection of race and politics. She has covered the impact of President Trump's policies on the working class, immigration, and breaking news coming out of Africa, the Middle East and Asia. She has also reported on the presidential campaign of Senator Bernie Sanders, the legacy of President Obama as well as how police killings affect communities and children. 
The recipient of the White House Correspondents' Association Aldo Beckman Award for Overall Excellence in White House Coverage as well as the 2020 NABJ Journalist of the Year Award, Alcindor has become a steady voice in journalism. She earned a master's degree in broadcast news and documentary filmmaking from New York University and a bachelor's in English, government, and African American studies from Georgetown University.  
Established by former Washington Post executive editor and College trustee Benjamin Bradlee, the Distinguished Lecture in Journalism series has brought many notable journalists to St. Mary's College, including Bob Woodward, David Broder, Tom Brokaw, Robin Wright, Richard Cohen, Tony Kornheiser, David Ignatius, Gwen Ifill, Neil Irwin, Carl Bernstein, Cokie Roberts and Jason Rezaian.
The Center for the Study of Democracy, directed by Antonio Ugues Jr., associate professor of political science, is a joint venture between St. Mary's College of Maryland and Historic St. Mary's City. The Center explores contemporary and historical issues associated with the ideas of democracy, liberty and justice in national and international contexts.  (www.smcm.edu/democracy)