August 23, 2021
By Michael Bruckler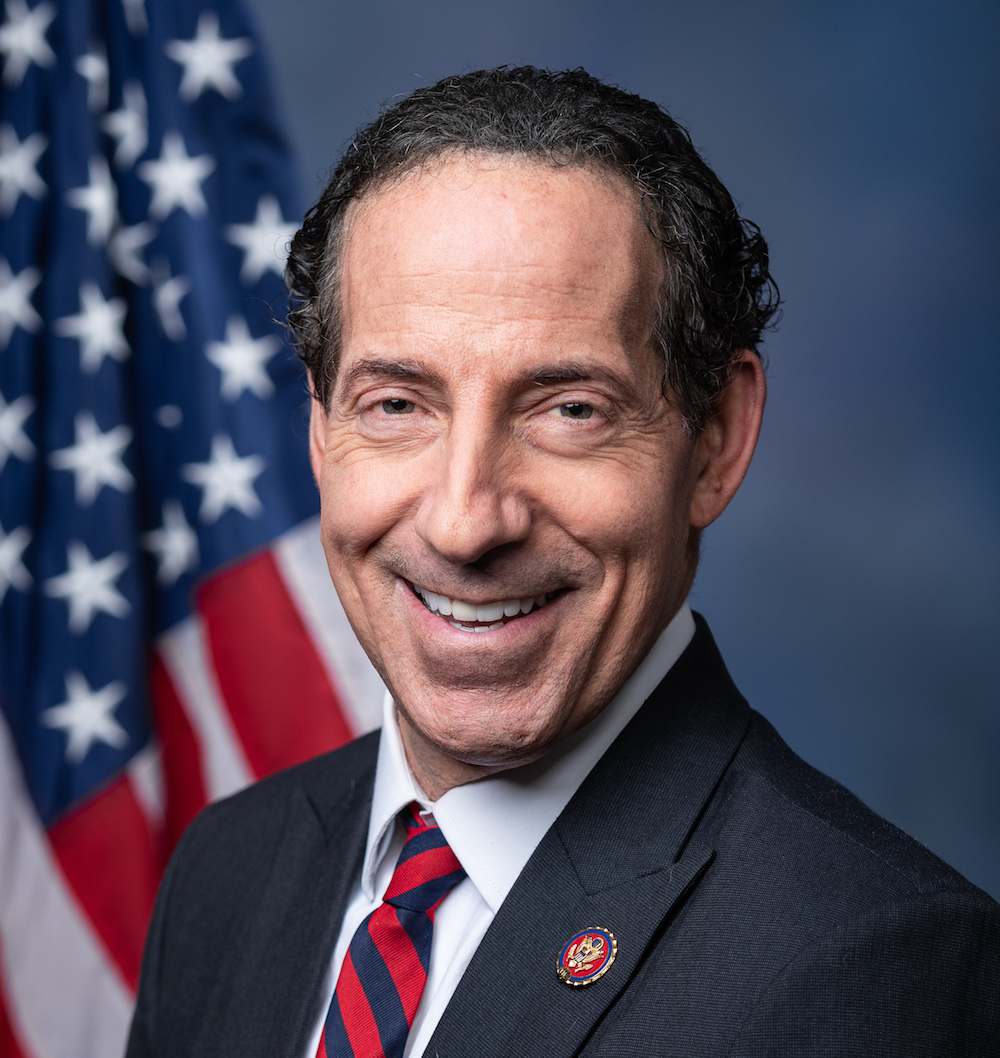 On Friday, September 17 at 3 p.m. in the Auerbach Auditorium of St. Mary's Hall on the St. Mary's College of Maryland campus, the Center for the Study of Democracy presents Congressman Jamie Raskin (D-Md.) as the speaker for the Judge William O.E. Sterling Constitution Day Lecture.
Raskin's talk is entitled, "Party Faction, Mob Rule, Constitutional Patriotism and Democracy's Future." He is the U.S. Representative for Maryland's 8th Congressional District. This summer, he was appointed by House Speaker Nancy Pelosi to serve on the Select Committee to investigate the January 6 attack on the U.S. Capitol. He previously served as the Lead House Manager in the second Senate impeachment trial of former President Donald Trump, which ended with a 57-43 vote to convict the president for inciting a violent insurrection against the government to overthrow the 2020 presidential election. He is currently serving his third term on the Judiciary, House Oversight and House Administration Committees and is serving his second term on the Rules Committee. Prior to his time in Congress, Raskin was a three-term State Senator in Maryland and a professor of constitutional law for more than a quarter century at American University Washington College of Law. He is a magna cum laude graduate of Harvard College and Harvard Law School, where he served as an editor of the Harvard Law Review. He has authored several books, including "We the Students" and the Washington Post best-seller "Overruling Democracy: The Supreme Court versus the American People."
The Constitution Day Lecture is an annual event held on or around September 17 to commemorate and celebrate the adoption of the United States Constitution. The event is intended to incorporate a variety of voices and ideas on issues related to American democracy and its founding charter.
The Center for the Study of Democracy, directed by Antonio Ugues Jr., associate professor of political science, is a joint venture between St. Mary's College of Maryland and Historic St. Mary's City. The center explores contemporary and historical issues associated with the ideas of democracy, liberty and justice in national and international contexts.  (www.smcm.edu/democracy)
Campus visitors must be fully vaccinated for COVID-19 and be able to present proof of vaccination upon request by College officials. If campus visitors are not vaccinated or cannot show proof of vaccination, they must present proof of a negative COVID-19 test taken within 72 hours of arrival to campus. Masks must be worn indoors at all times.