June 04, 2021
By Michael Bruckler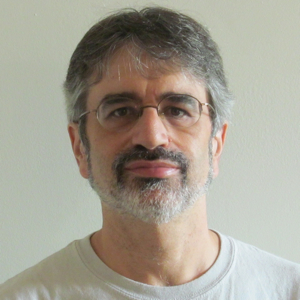 St. Mary's College of Maryland Professor of Physics Charles L. Adler is featured in this Physics article, "When Sci-Fi Predicts the Future–and When it Doesn't," looking at why some science fiction ideas never make it off the written page or into a movie. Adler recently released a video lecture series for The Great Courses, titled "How Science Shapes Science Fiction." The 24-lecture course looks at dozens of books, movies, and television shows to unearth the science behind the fiction. From the physics of space flight and the ecology of exoplanets to the creation of alien languages and the paradoxes of time travel, Adler uncovers the ways real-world science is applied by writers and filmmakers—and considers what they might alter or leave out for the sake of a good plot.
The complete Physics article can be found here: https://physics.aps.org/articles/v14/83
Adler is also the author of the critically acclaimed science fiction book, "Wizards, Aliens, and Starships: Physics and Math in Fantasy and Science Fiction," which was written to allow readers to tell the real science from the fake. In 2015, it was a co-winner of the Science Writing Award for Books from the American Institute of Physics, and it made several lists of notable science books, including that of The Guardian. Adler is currently cowriting a book on the science of Leonardo da Vinci with Matthew Landrus from the University of Oxford.