May 10, 2021
By Michael Bruckler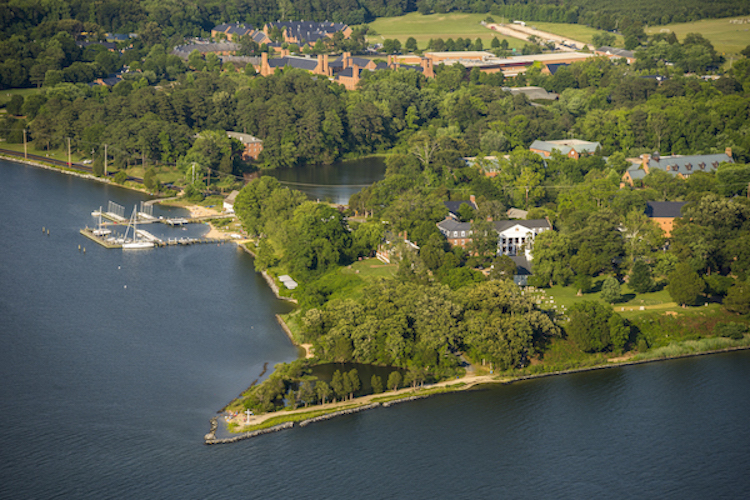 On Friday, May 7, the St. Mary's College of Maryland Board of Trustees approved the graduates of the St. Mary's College Class of 2021, which includes 325 Bachelor of Arts / Bachelor of Science degrees, and 21 Master of Arts in Teaching degrees. Of the 325 graduates, 57 students earned double majors. The Board also celebrated the state approval of two new majors and honored outgoing board chair Arthur "Lex" Birney after 14 years of service to the College.
The Maryland Higher Education Commission approved St. Mary's College of Maryland's marine science and neuroscience majors. St. Mary's College will begin offering both majors in fall 2021.
"The approval of the marine science and neuroscience majors marks a major milestone in the College's transformation to an applied liberal arts college. Both programs take full advantage of our existing faculty expertise and will provide students with highly marketable skills and opportunities," said Provost Michael Wick.
 "The marine science major takes advantage of our geographical location on the beautiful shores of the St. Mary's River and will give us a competitive advantage for years to come," he said.
Marine science will consist of a rigorous curriculum of foundational physics, chemistry, and biology courses along with advanced courses that utilize the campus' resources. The St. Mary's College neuroscience curriculum creates a cross-disciplinary approach to the study of neuroscience, with each student gaining experience and perspectives from the disciplines of biology, chemistry and psychology.
New Officers
The Board of Trustees elected a new slate of officers at Friday's meeting:  Susan Dyer as chair, Paula Collins as vice-chair, Nicolas Abrams '99 as treasurer, and John Wobensmith '93 as secretary.
This was the final meeting for current chair Birney in an official voting capacity as he reaches the end of his second term of service at the end of May. He was elected Board chair in 2019.
Due to his exceptional commitment to the College, the Board voted Birney Trustee Emeritus status.
Birney was first appointed to the Board in June 2008. He has served as chair and co-chair of the Student Affairs committee, co-chair of the Buildings and Ground committee, as well as a member of those committees. In addition, he has served on the following committees: Executive; Finance, Investment and Audit; Trustee Governance; Academic Affairs; and Admissions and Financial Aid.
This was also the final board meeting as a voting member for Harry Weitzel. Weitzel was appointed in 2020 to serve one year to fill a vacant seat. Weitzel has been championing the College serving both on the Board and the Foundation Board since 1988.