February 12, 2021
By Michael Bruckler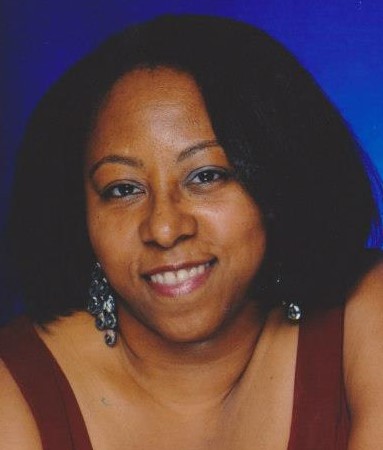 "Baltimore," Kirsten Greenidge's timely drama about racism on college campuses, opens virtually in Cole Cinema on the St. Mary's College of Maryland campus with a live Zoom performance on Thursday, February 25 at 7:30 p.m. The show performs live on Zoom at 7:30 p.m. through Sunday, February 28.
Access to the webinar for each Zoom performance is by reservation to boxoffice@smcm.edu. Performances are free to students and to faculty/staff at St. Mary's College; $4 for off-campus patrons. COVID-19 capacity of Cole Cinema is a maximum of 30 patrons, so seating is limited to that number per performance.
For those who prefer to watch the show remotely at home, access to the performance is available through Broadway on Demand for a cost of $4. Reservations for Broadway on Demand should be made to boxoffice@smcm.edu. You will be supplied a link to the online performance and instructions for accessing it.
Greenidge's drama reveals the effects of a racially charged incident on a college campus that divides resident adviser Shelby's first-year students, and Shelby finds herself in the middle of a conversation she does not want to have.
As pressure to address the controversy mounts from residents, the new dean, and even her best friend, Shelby must decide if she will enter the fray or watch her community come apart at the seams.
"We are in a moment that is akin to a pressure cooker," guest director A. Lorraine Robinson '92 says in response to the urgency of the play's subject: young people confronting racism in the presumably safe environment of their college campus. "For Black, Indigenous, People of Color, the experience of racism is an everyday experience and an urgent matter. We are in a very open season of racism."
Greenidge's play, Robinson says, asks us to confront what systemic inequity is that disproportionately affects Black and Brown people. It does so through the lens of a single incident that exposes the scope of those inequities.
After each performance, cast, crew and audience members are invited to participate in an open forum discussion about issues raised by the play. St. Mary's College's José Ballesteros, director of equity programing; Kelsey Bush, interim chief diversity officer; and Michael Dunn, assistant vice president of equity and inclusion and Title IX coordinator, will alternately moderate the discussions. 
"Baltimore" performs at 7:30 p.m. from February 25-28, with a post-show discussion immediately following each performance. Off-campus patrons who plan to attend the webinar in Cole Cinema may pick up their tickets outside Cole the evening they attend. The Box Office there will open at 7:00 p.m.
Cole Cinema is located on the St. Mary's College of Maryland campus inside the Campus Center, down the hallway from the center's Information Desk. The Campus Center is adjacent to the Hilda C. Landers library. Signage will direct you the Cinema. Visitor parking is in the Campus Center parking lot.