November 12, 2020
By Michael Bruckler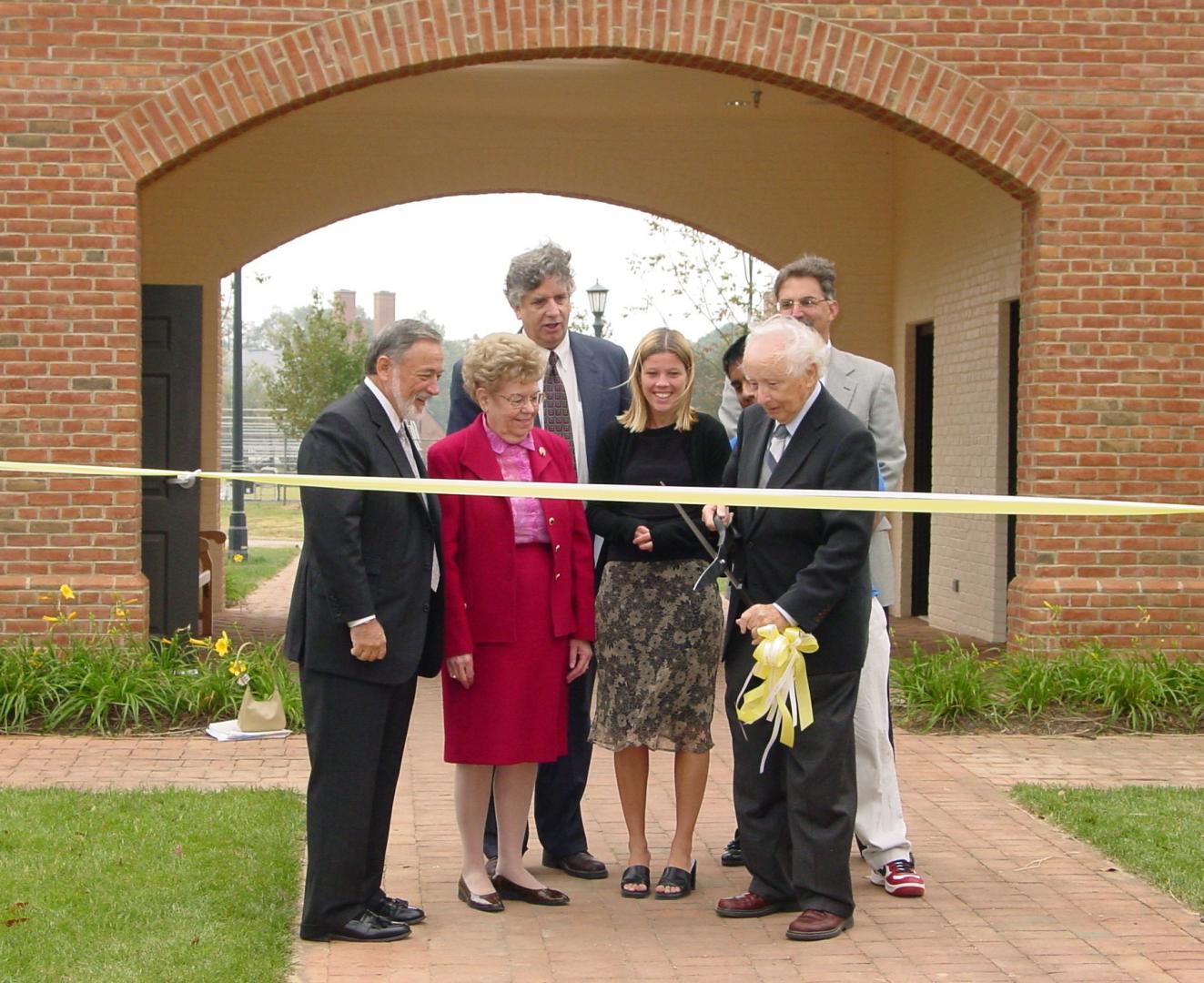 Longtime friend of the College Henry Thomas "Tom" Waring, died at his home on November 7, 2020, at the age of 98.  
"Henry Thomas Waring was a tremendous benefactor of St. Mary's College of Maryland for which I am thankful. Equally important, he was a good friend and I am grateful for his presence in my life. He will be deeply missed," said President Tuajuanda C. Jordan.
Born in Illinois but raised in Chaptico, Maryland, in St. Mary's County, Waring graduated from Margaret Brent High School and joined the U.S. Armed Forces Band as a clarinet player. He served in World War II and was a crew member aboard the USS Massachusetts and the USS Trenton.
Waring made his living in real estate development. In the 1960s, he developed much of the Breton Bay community in Leonardtown, Maryland. In 1977, he founded Cherry Cove Property Management in Lexington Park, Maryland, which owns and manages numerous multi-family residential projects, manufactured housing, self-storage, and single-family residential real estate projects.
He served on the St. Mary's College of Maryland Board of Trustees from 1991-2005. He is a descendant of Dr. James Waring, who was a trustee of the original St. Mary's Female Seminary from 1858-1882.
While a member of the Board of Trustees, Tom was instrumental in bringing the needs of the College to the attention of George B. and Willma Reeves. The Reeves made a gift that was matched by the National Endowment for the Humanities and Maryland's Private Donor Incentive Program to create the College's first endowed faculty chair.
He also helped to create need-based scholarships for students in St. Mary's and Charles Counties, and in Calvert County to honor his friends, Pat and Ann Collins.
The Waring Commons residences that opened in 2003 are named in his honor.
In 2010, he established the H. Thomas Waring Scholarship Fund to assist financially needy, academically at-risk students. That scholarship has had a direct impact on student retention. In 2004, he created the H. Thomas Waring World Fund to support teacher education in The Gambia. The fund supported MAT students who traveled to The Gambia for student-teaching programs.
In 2013, Tom Waring committed Cherry Cove to build a 40,000 square foot primary care center in Lexington Park, for the Health Enterprise Zone effort led by MedStar St. Mary's Hospital.