October 05, 2020
By Michael Bruckler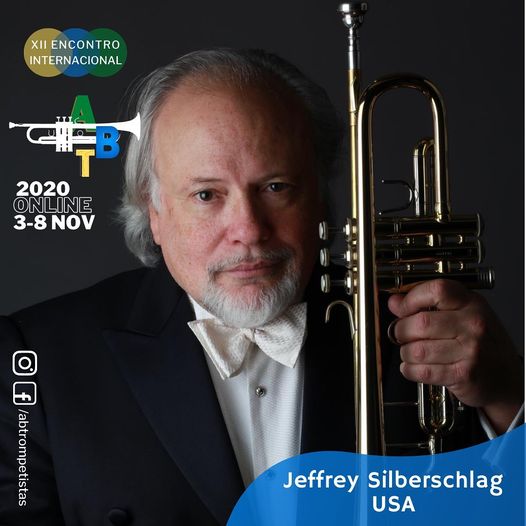 St. Mary's College Professor of Music Jeffrey Silberschlag has been invited to present a recital and master class during the international trumpet conference, The Brazilian Association of Trumpeters (ABT), November 3-8, in Brazil. The conference's theme is "Integrating Knowledge with the Spirit of Cooperation and Solidarity."
According to its website, the ABT aims to promote the integration of Brazilian trumpeters by encouraging performance, pedagogy and the production of literature linked to the trumpet, maintaining as a principle the respect for diversity and the plurality of ideas and styles.
It brings together associates from all over Brazil, including amateurs, enthusiasts, students and the most renowned orchestral trumpeters, university professors and conservatories who come together to carry out the various voluntary and nonprofit projects.
Over six days there will be more than 50 national and international trumpeters debating about music, performance, teaching, research, mental health, equipment and positive impacts that a free online event has to offer, in addition to many other issues related to the trumpet universe.
Silberschlag previously introduced master classes and served as principal trumpet at Kyoto University of Performing Arts (Japan), Prague Conservatory (Czech Republic), London Royal Academy of Music (United Kingdom), Beijing Central Conservatory (China), Aosta Institute of Music (Italy), and the Cleveland Institute of Music Orchestra (USA).
Silberschlag has recorded as trumpet soloist with The London Symphony Orchestra, The Royal Liverpool Philharmonic, Warsaw Philharmonic, Czech Radio Orchestra, Italian National Symphony RAI-Torino, Seattle Symphony, and The Maryland Bach Aria Group.