September 03, 2020
By Michael Bruckler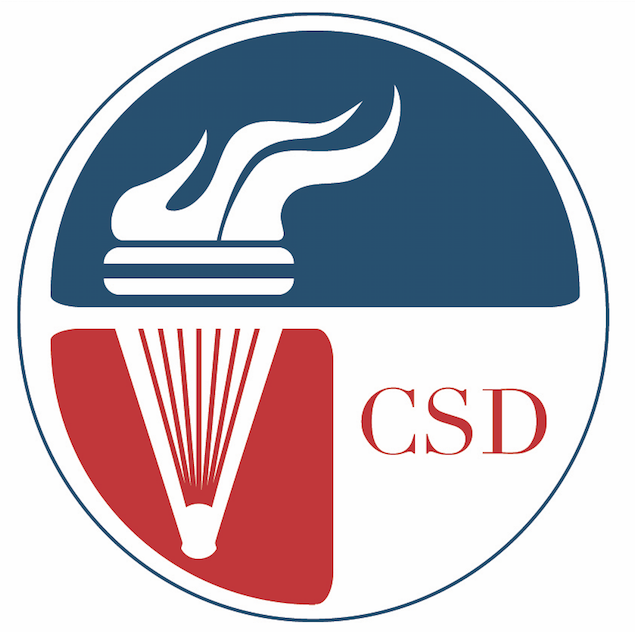 The College of Southern Maryland (CSM) and St. Mary's College of Maryland (SMCM) are partnering to kick off a five-part leadership and voter education series entitled 'Informed, Engaged, Empowered = Ready – Set – VOTE!' on Sept. 15 – International Democracy Day – with the inauguration of the Thomas V. Mike Miller Jr. Center for Leadership. The series of virtual community-focused events to promote voter education, civic engagement and personal empowerment are a collaboration between the center, CSM's Equity and Inclusive Diversity Office and Student Life Department; and SMCM, the Center for the Study of Democracy and SMCM Student Activities Department. The events are aimed to prepare students and the Southern Maryland community for the upcoming elections.
CSM established the Thomas V. Mike Miller Jr. Center for Leadership a year ago in September to support students, faculty and rising community leaders who demonstrate and inspire leadership in others. Maryland's Sen. Miller was the nation's longest serving state senate president, having been a member of the Maryland Senate since 1975 and serving as the president of the Maryland Senate from 1987 to January 2020. A resident of Calvert County, the Senate President Emeritus continues to serve District 27.
"Imagine being a young person today, trying to find your footing and make sense of the world amid chaotic public discourse and polarized news sources," CSM President Dr. Maureen Murphy said at a fundraising event last fall that established an endowment in Miller's honor to support the center. "Imagine being a college whose charge is to support young people as they learn to reconcile contradictory ideas in a culture that gives as much credence in opinion as in fact. In our current environment, helping students grapple with complexity and learn that there can be multiple valid perspectives on issues is becoming increasingly difficult."
During the series' kick off Sept. 15, students will hear a message from Miller on leadership and his lessons for bridging political divides with a focus on how all citizens can work together for the good of our communities. Student leaders from CSM and St. Mary's College of Maryland will then share thoughts on unity and the future of American Democracy in a panel moderated by the center's director, CSM Communication Professor Denise Gilmer-Knudson and Director of the Center for the Study of Democracy Dr. Antonio Ugues.
"We want to engage our students in this election, help our students get to the polls and help to bridge the divides," said CSM's Executive Director of Equity and Inclusive Diversity Dr. Sybol Anderson. "The whole point of democracy is to engage in collective deliberation for the good of the community. Collective deliberation done well is productive and creates unity in our communities. To be unable to sustain civil discourse is itself the unraveling of democracy."
The 'Informed, Engaged, Empowered = Ready – Set – VOTE!' series continues with a National Voter Registration Day virtual event Sept. 22 hosted by the Calvert County League of Women Voters entitled "Your Vote. Your Choice. Your Future." On Oct. 8, CSM and SMCM will virtually host "A Pledge to Truth and Civility" that focuses on the need for media literacy and civility in public discourse and an Oct. 22 event entitled, "Liberty and Justice for All? The History of Voting Rights in America." The series concludes Nov. 10 with "Indivisible: A Post Election Debrief."
"We do not know what the results of the 2020 presidential election will be, but we do know that many of our neighbors will celebrate, and many will be frustrated—perhaps feeling despair," shared Anderson about the series' final event. "Our last moderated session will enable CSM and SMCM faculty, staff and students to come together again to process thoughts and feelings about the election process and results and to begin to envision a positive path forward as one community."
The Sept. 22 and Nov. 10 events are for CSM and SMCM's student, faculty and staff. The three other events will be open to the public.
The information and registration information for each event can be found here.