June 15, 2020
By Gretchen Phillips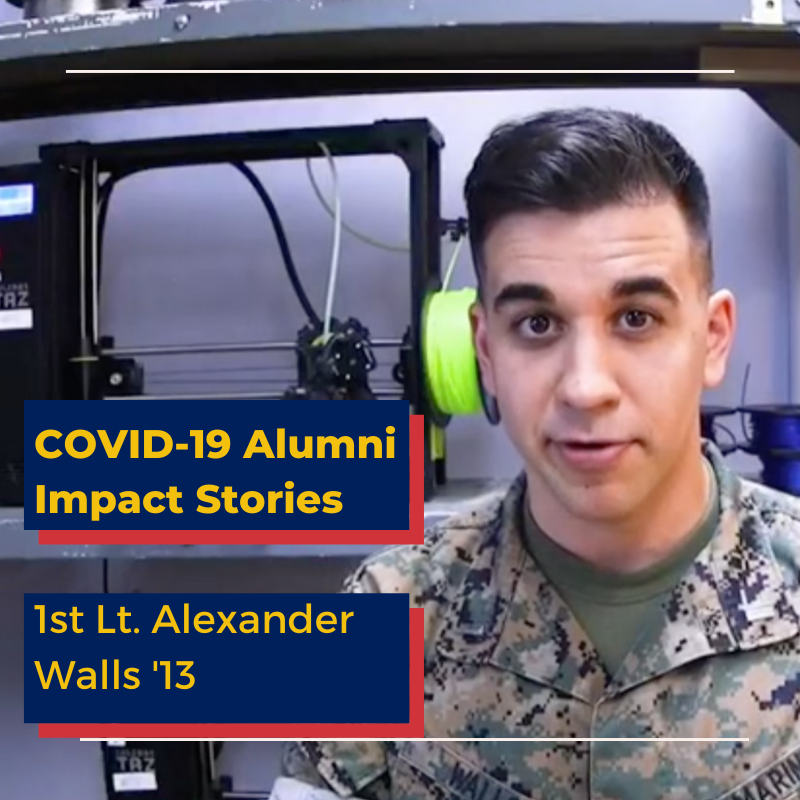 1st Lt. Alexander Walls '13 is currently serving as the Officer in Charge of the Innovation Program/MakerSpace for 2nd Marine Logistics Group, Camp Lejeune, North Carolina. Under normal circumstances, the Marines in his section would be training troops attached to II Marine Expeditionary Force how to operate 3D printers and design products. 
During the COVID-19 lockdown, the 3D printers on hand at the MakerSpace were utilized to print Personal Protective Equipment for both civilian and military first responders. Since March, Walls and his Marines have produced over 1,500 face shields, 800 face mask frames, and 100 tension release bands. Recipients include civilian doctors working in FEMA Region 8, medical personnel attached to Naval Medical Center Camp Lejeune and 2nd Dental Battalion, military personnel located in Okinawa, Japan, and Marines providing security for the USNS Comfort in New York, New York.
St. Mary's College is proud of our alumni who are making an impact during these uncertain times. The College would like to share these stories with the community. If you have a story or an alum you know has a story to share, please fill out the COVID-19 Alumni Impact Story Collection Form.