June 22, 2020
By Michael Bruckler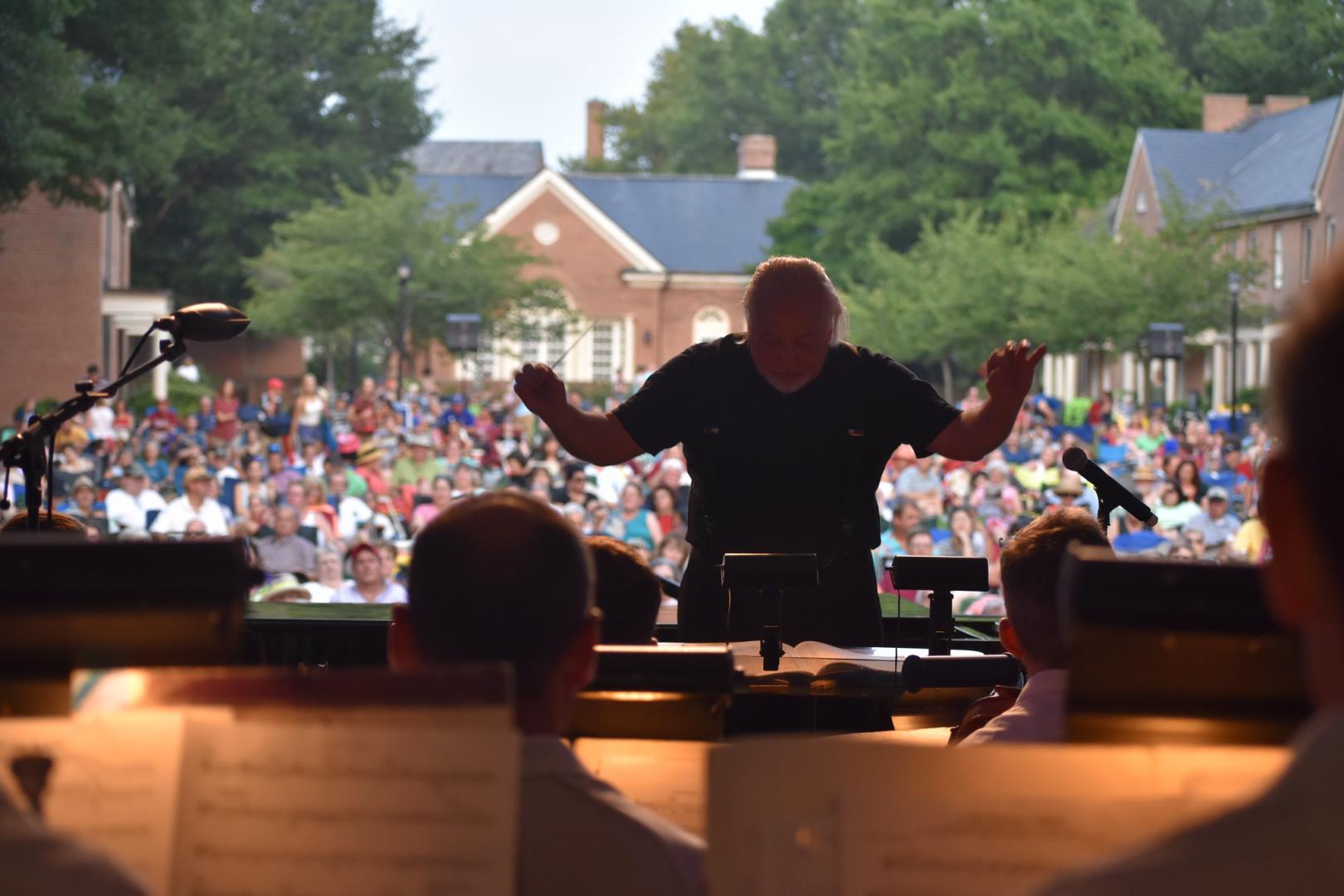 The Chesapeake Orchestra and St. Mary's College of Maryland announce that the River Concert Series will be held virtually for the 2020 season.
Music Director of the Chesapeake Orchestra and Chair of the Music Department at St. Mary's College Jeffrey Silberschlag, explained, "For the safety of our audience and our artists, it is the only reasonable alternative. However, the resulting programs are a lot more creative and fun than one might have imagined at the onset of the change.
"We have been able to put together an extraordinary set of online partners that will view the concerts here from St. Mary's College, but also throughout the United States and Europe. Along with St. Mary's College, the St. Mary's County Arts Council, the Alba Music Festival, St. Ann Catholic Church in Washington, D.C., and several embassies are all connecting with our program."
Virtual mainstage programs will be on Friday evenings at 7 p.m. (EST) starting on June 26, and continuing through July 3, 10, 17, 24, and 31. June 26, July 10 and July 17 feature special pre-concert recitals starting at 6:15 p.m. The concerts will available online at St. Mary's College and at the Chesapeake Orchestra websites. The Chesapeake Orchestra website will offer additional complimentary programming.
According to Silberschlag, "The response of my colleagues, from across the planet, and their willingness to participate in the new 2020 online version, has been very inspiring and gratifying. There are over 100 artists involved. We are shooting new programs, but we are also preparing nostalgic photo exhibits with our recordings of River Concert Series favorites."
Program themes and artists include:
June 26: "Let Us Break Bread Together"
Featuring Sherri Fenwick, piano/organ; Roy Johnson, drums; Chesapeake Orchestra Brass: Giuseppe Nova, flute; Zach Silberschlag, trumpet; Nathaniel Silberschlag, horn; Alec Manasse, clarinet; and Milad Daniari, bass.
Special 6:15 p.m. pre-concert by alumna Rachel Meador '20 senior recital reprise
July 3: "A Traditional 4th in an Unconventional Way!"
Featuring jazz artist Hilary Kole performing from New York City, the Southern Maryland Community Gospel Choir, Chesapeake Orchestra Brass, Bryan Bourne, trombone; fire trucks in "Hosedown," Ballet Caliente, and a special presentation of fireworks.
July 10: "Prayer for Our Planet"
Featuring deeply moving music to refresh your spirit with Arvo Pärt, Bernard Kroll, John David Lang, Fisher Tull, and Ernst Bloch.
Special 6:15 p.m. pre-concert by alumnus M. Derrick Miller '20 senior recital reprise
July 17: "The Spanish Influence"
Featuring Jose Cuéto, violin; Pedro Giraudo, Diego Gabete, violin; Music of deFalla, Piazzolla, Guastavino, Saglietti.
Special 6:15 p.m. pre-concert by Rachel Steelman, SMCM recital
July 24: "The Sheer Virtuosity"
Featuring Brian Ganz, piano; Olivia Vote, mezzo-soprano, and Chesapeake Orchestra strings.
July 31: "It's a St. Mary's Thing – Our Brand I"
Featuring a veritable who's-who of St. Mary's College musical alumni kicking off the SMCM Alumni Weekend event! Alumni include: Paul Reed Smith of PRS Guitars, Don Stapleson, sax; Sara Jones, vocalist; Rick Humphries, sax; Chuck Orifici, trumpet; Ross Wixon, composer & trumpet; Mark Runkles, oboe; Peter Field, guitar; Rie Moore, piano; Gino Hannah, Ari Pluznik, and Zachary Silberschlag, trumpet.
2020 River Concert Series sponsors include St. Mary's College of Maryland, Chesapeake Orchestra donors, Arts Alliance, Maryland State Arts Council, St. Mary's County Arts Council, O'Brien Realty, Bernstein Management Corporation, and St. Mary's County Commission. Concert sponsors include BAE Systems, Cole Travel, Cherry Cove Hospitality, DCS Corporation, Jewish Federation of Greater Washington, United Jewish Endowment Fund, KBR, Opalack Foundation, Northrop Grumman, Raytheon, Spalding Consulting Inc., and Taylor Gas.