May 21, 2020
By Gretchen Phillips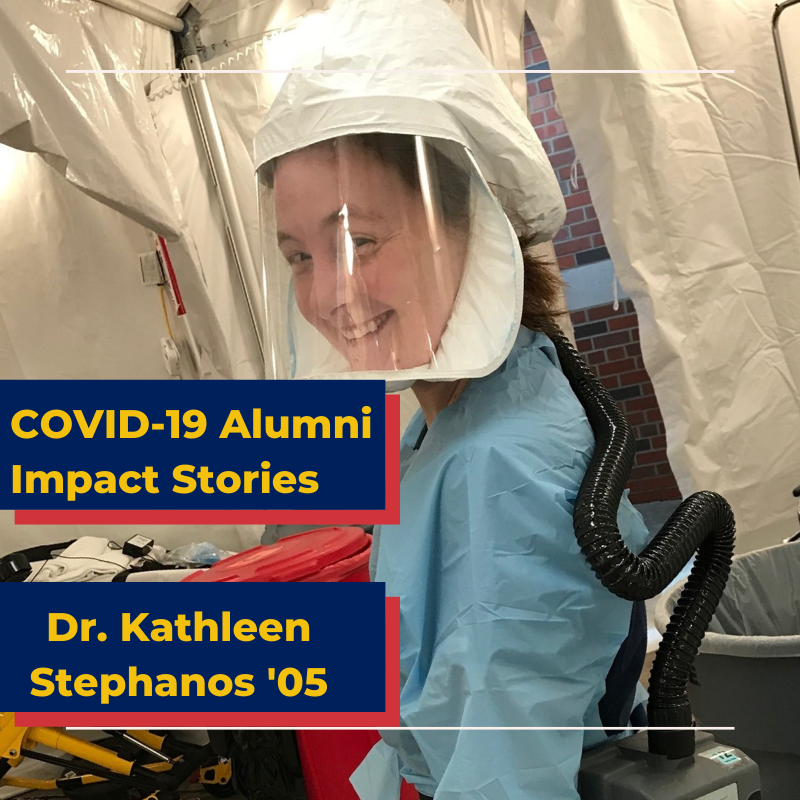 Dr. Kathleen Stephanos '05 is an emergency room physician in both the adult and pediatric emergency rooms at Strong Memorial Hospital in Rochester, New York.
In addition to treating COVID-19 patients in her day-to-day work, Stephanos is creating an online learning elective for medical students impacted by the pandemic and giving a lecture on pediatric COVID for the University of Maryland.
St. Mary's College of Maryland is proud of our alumni who are on the front lines or finding ways to support those who are during these uncertain times. The College would love to share these stories with the community. If you have a story to share or an alum you know has a story to share, please fill out the COVID-19 Alumni Impact Story Collection Form.