November 26, 2019
By Michael Bruckler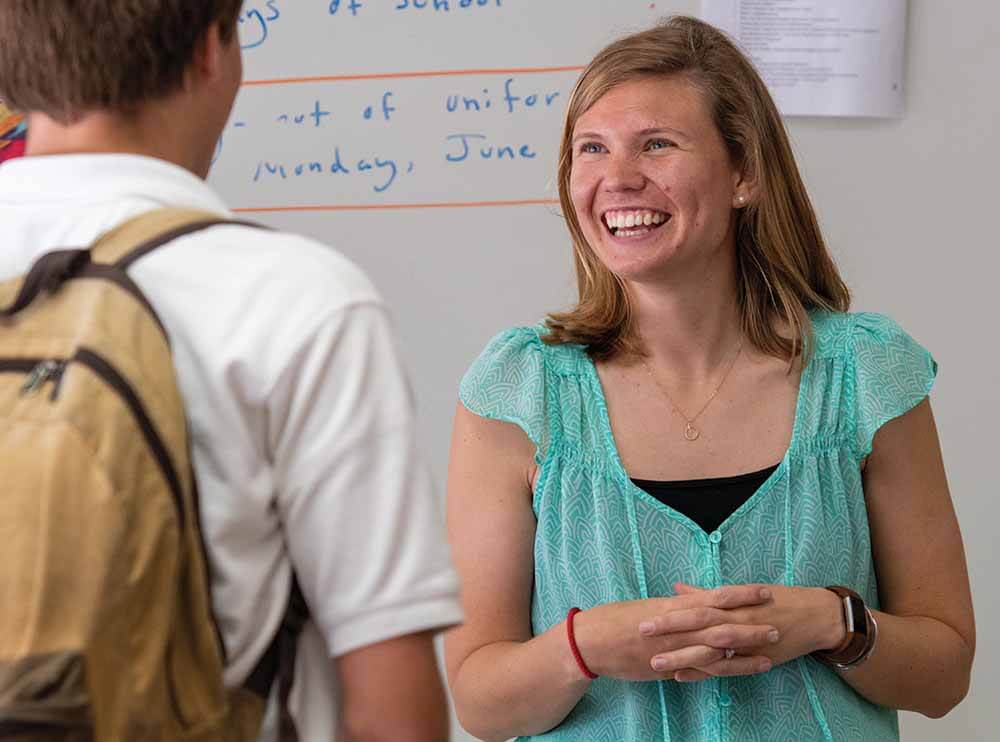 St. Mary's College alumna Kaitlyn (Winsiewski) Marsh '13 has been recognized as an Archdiocese of Baltimore 2019 Teacher of the Year, along with Jennifer Karn and Becky Egan Hogg. 
Marsh is a social studies teacher and field hockey coach at St. Mary's High School in Annapolis, Maryland. She is a graduate of Perry Hall High School and received her master's degree from the College of William and Mary.
According to the article, "At St. Mary's High, she enjoys the supportive atmosphere, small class sizes and faith's centrality in the school day.
"It's become clear I was called to St. Mary's, not only to enrich my own faith but … the lives of these students," said Marsh."
Photo by Kevin J. Parks, Copyright © 2019 Catholic Review Media. Used with permission.