July 03, 2019
By jwarren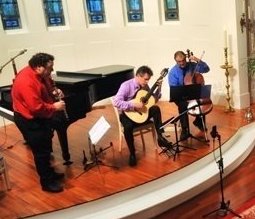 On Saturday, July 6 at 2 p.m. in the Auerbach Auditorium of St. Mary's Hall on the College's campus, Don Stapleson and The Clazzical Project will present a concert celebrating the upcoming release of their new CD, "Clazzical Plus."
The ensemble will be joined by percussionist Tom Teasley and SMCM alumnus oboist Mark Runkles.
Made possible by the River Concert Series, this performance is free and open to the public. Learn more about the ensemble at http://www.theclazzicalproject.com.