April 30, 2019
By Michael Bruckler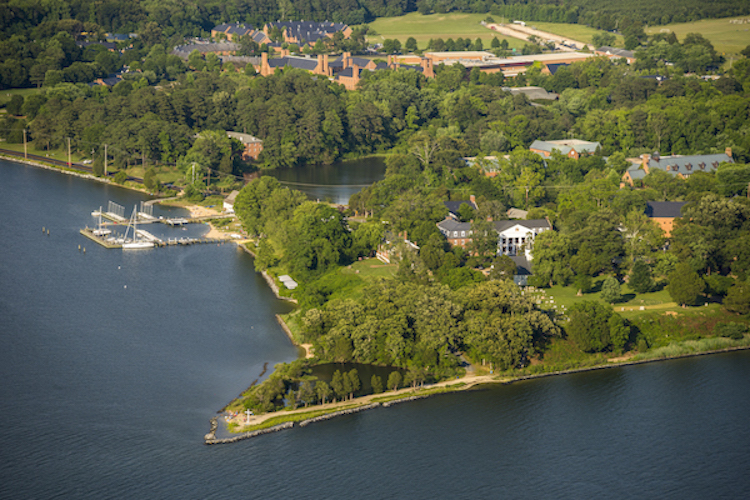 St. Mary's College of Maryland has been recognized by the U.S. Environmental Protection Agency (EPA) as an Individual Conference Champion in the 2018-19 College and University Green Power Challenge. St. Mary's College currently uses more green power than any other school in the Capital Athletic Conference.
Since April 2006, EPA's Green Power Partnership has tracked and recognized the collegiate athletic conferences with the highest combined green power use within the program. The Individual Conference Champion Award recognizes the school that uses the largest amount of green power in a qualifying conference.
St. Mary's College beat its conference rivals by using more than 22 million kilowatt-hours (kWh) of green power, representing 114 percent of the school's annual electricity use. In addition, St. Mary's College is generating green power from on-site renewable energy systems using solar resources. This commitment to green power demonstrates a sustainable choice that helps to reduce the negative health impacts of air emissions including those related to ozone, fine particles, acid rain, and regional haze.
In the 2018-19 challenge, the 35 collegiate conferences and 109 schools competing collectively used nearly 3.6 billion kWh of green power. EPA's Green Power Challenge is open to any collegiate athletic conference in the United States.
For more information about EPA's College and University Green Power Challenge, visit the Challenge website at https://www.epa.gov/greenpower/college-and-university-challenge.