December 17, 2018
By Michael Bruckler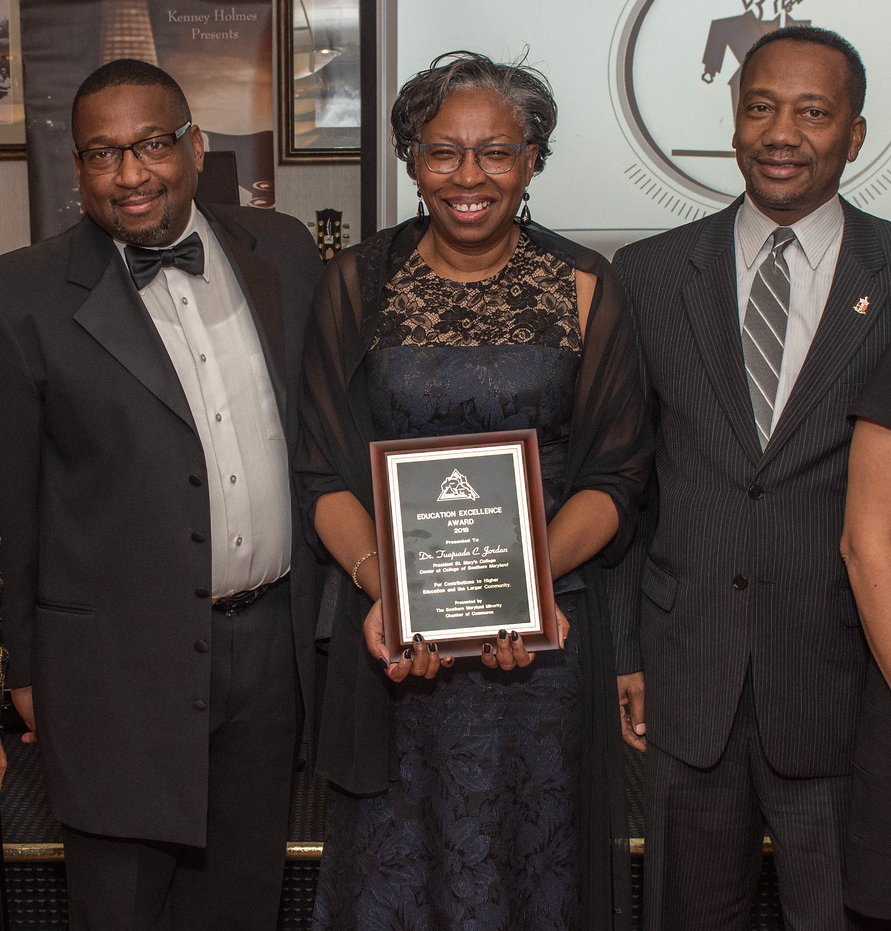 On Friday, December 7, President Tuajuanda C. Jordan received the 2018 Education Excellence Award by the Southern Maryland Minority Chamber of Commerce during the Future is Bright awards gala.
President Jordan received the award based on her extensive background in higher education, progressing from teaching to administration to serving as the first African American president of St. Mary's College of Maryland. She was presented the award by Charles County Commissioner President Reuben B. Collins. A number of proclamations were also given to Jordan during the event, from U.S. Senator Chris Van Hollen (D-Md.), Maryland State Senator Thomas V. Mike Miller, Jr. (D-Md.), and Maryland State Delegate Susie Proctor (D-Md.). 
The Southern Maryland Minority Chamber of Commerce is the regional voice for small, minority, women and veteran owned businesses in Calvert, Charles, and St. Mary's Counties and Southern Prince George's County.