October 15, 2018
By Michael Bruckler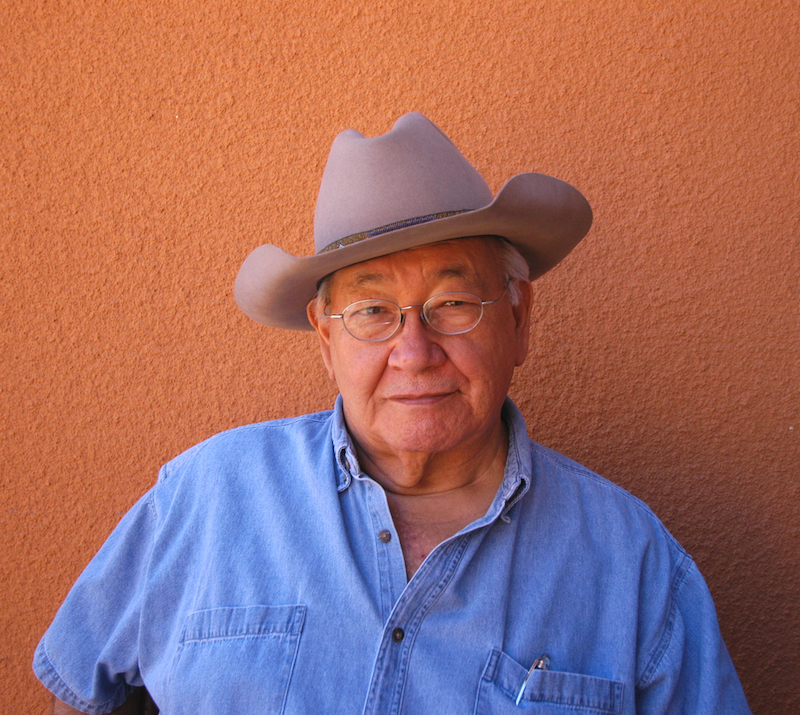 The Office of the President presents Pulitzer Prize-winning novelist, Native American scholar and poet N. Scott Momaday on Nov. 15 at 8:15 p.m. in Daugherty-Palmer Commons on the College's campus. The event, co-sponsored by the VOICES Reading Series and the Theater, Film, and Media Studies department, is free of charge and open to the public. 
Momaday has been hailed as "the dean of American Indian writers" by the New York Times. He crafts – in language and imagery – majestic landscapes of a sacred culture. Named a UNESCO Artist for Peace and Oklahoma's poet laureate, he was also a recipient of the 2007 National Medal of Arts for "introducing millions worldwide to the essence of Native American culture." Momaday was the first Native American to be awarded the Pulitzer Prize for his novel, "House Made of Dawn." His most recent volume, "Again the Far Morning: New and Selected Poems," was released in 2011.
His other awards include a Guggenheim Fellowship, the "Mondello," Italy's highest literary honor, and a Lifetime Achievement Award from the 2018 Anisfield-Wolf Book Awards. His works include "The Way to Rainy Mountain," "The Names: A Memoir," "The Ancient Child," and a new collection, "Three Plays," which celebrates Kiowa history and culture. He was featured in the Ken Burns documentary "The West," which showcased his masterful retelling of Kiowa history and mythology.
Momaday is the founder of The Buffalo Trust, dedicated to the preservation of Native American culture and heritage. He has held tenured teaching posts at UC Berkeley, Stanford University and the University of Arizona and received an honorary Doctor of Humane Letters from the University of Illinois at Chicago.
Behind his printed work beats the heart of the oral storyteller, keeping alive – in myths and memories – the peoples persecuted and the land lost. "In the oral tradition," says Momaday, "stories are not told merely to entertain or instruct. They are told to be believed. Stories are realities lived and believed. They are true."