June 28, 2018
By Michael Bruckler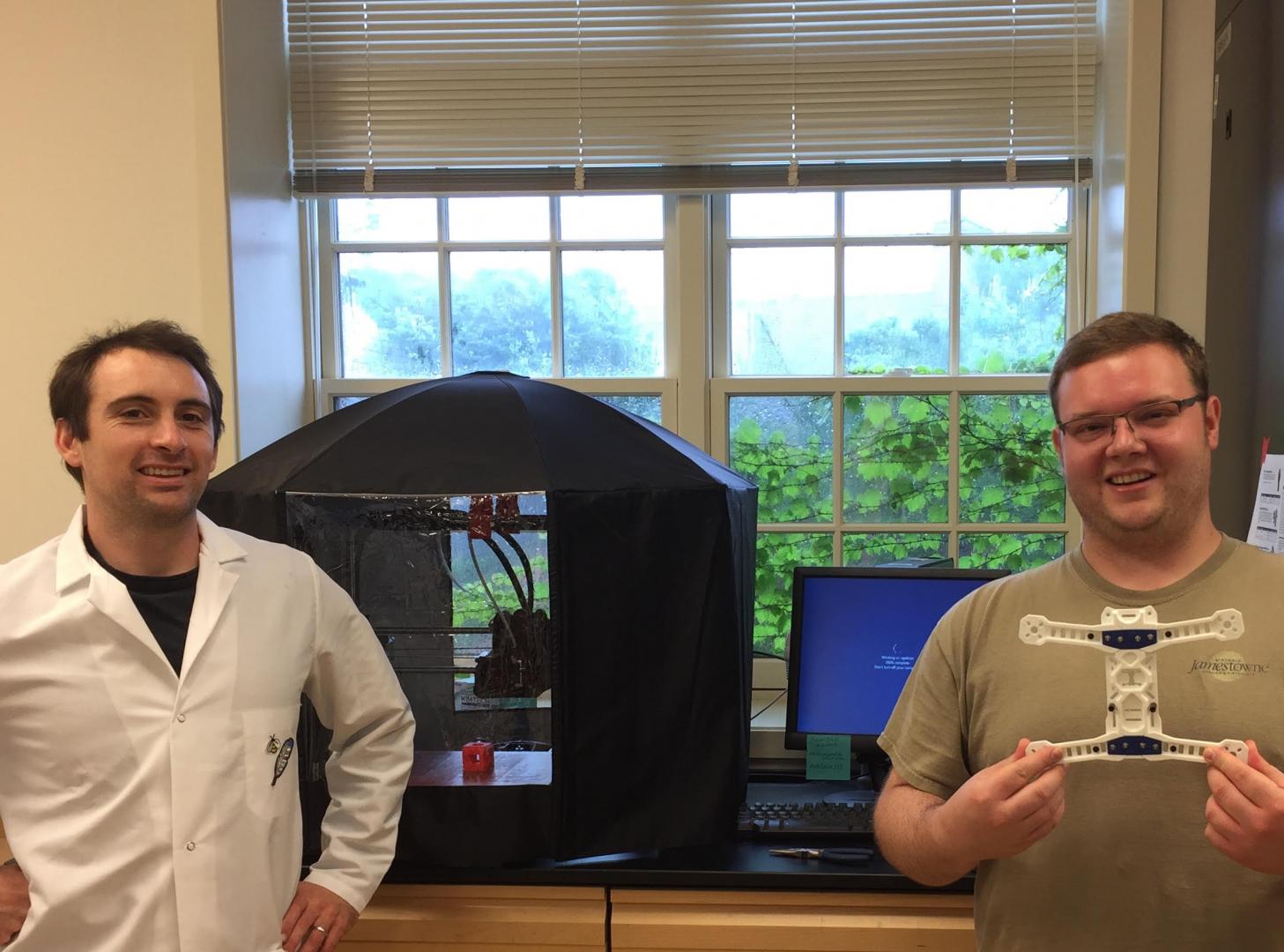 St. Mary's College of Maryland senior and physics major David Gerrish is the first SMCM student to undertake a summer internship at the new University of Maryland Unmanned Aircraft Systems (UAS) Test Site at the St. Mary's Airport in California, Md. Gerrish, under the mentorship of Assistant Professor of Chemistry Troy Townsend '07, is using Computer Aided Design (CAD) to build 3D printed unmanned aircraft and test their performance at the site.
This full-time 11-week internship is typically awarded to students attending the University of Maryland, College Park Engineering Program or the College of Southern Maryland Engineering or Computer Science Programs. St. Mary's College is Maryland's Public Honors College and is heralded as one of the nation's top public liberal arts colleges. Gerrish's internship award is a testament to the quality of the applied science component of the SMCM student liberal arts experience.
"One of St. Mary's College's greatest values is student research. Every student is required to complete a senior capstone project to culminate their interdisciplinary studies, and I have a team of students who start in a lab with directed research in their first two years of college. The applied nature of our research has initiated partnerships with the Navy and commercial partners, where our undergraduate students are conducting PhD level research. Projects like David's are super cool and could lead to exciting opportunities with new discoveries in technology," Townsend said.
For more information on the UAS Test Site internship program visit http://uas-test.umd.edu/internshipprogram.