June 12, 2018
By Michael Bruckler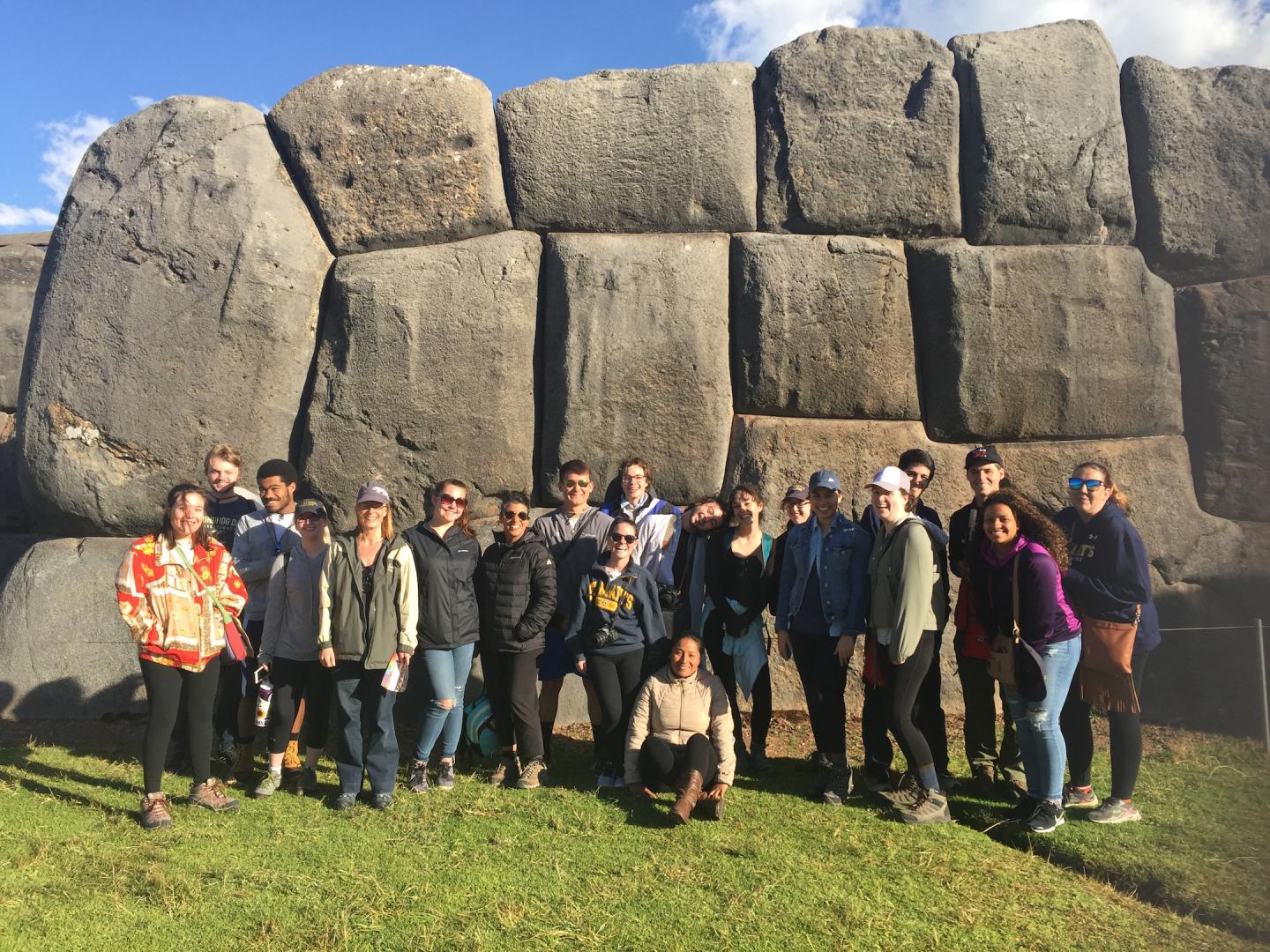 Associate Professor of History Adriana Brodsky and Visiting Assistant Professor of Art History Ruth Anne Phillips led 18 St. Mary's College students in a two-week study tour of Peru.
The study tour allowed students the opportunity to earn academic credits and experience life in the beautiful Andes mountains through homestays in Cusco with experienced local families. While there students visited Machu Picchu and a variety of archaeological sites and colonial churches. They also were given the opportunity to participate in a ceramics and weaving workshop, and eat delicious Peruvian food.
The study tour takes place every other summer.