Professor of Political Science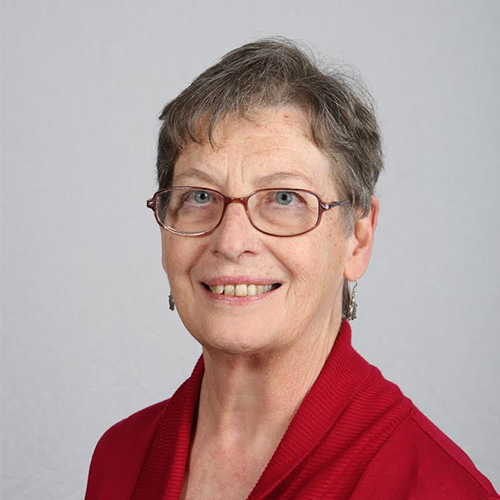 Biography
Susan Grogan has taught political science at St. Mary's College since 1983. Her teaching interests include most aspects of American Politics, in particular those areas related to law and courts as well as elections and public participation, including political polls. Professor Grogan's research interests reinforce her teaching areas; she has written on American and Canadian Indian justice systems, the United States Supreme Court, and – most recently – on the use of web-writing in the political science classroom. She enjoys experimenting with new methods in her teaching. One semester's seminar for Political Science majors was devoted to a semester-long simulation of Supreme Court decision making, with the students taking on the roles of justices and advocates and writing the Supreme Court's decisions for two cases that were currently on the Court's docket. In 2012, her classes engaged in registering new voters and serving as election judges during the presidential election. An important addition to Professor Grogan's teaching and research interests has been her founding of the "We Just Want Stephen Colbert To Come To Our College SuperPAC" (www.wejustwantstephencolberttocometoourcollegesuperpac.org) and the "M Poll" (www.mpoll.org). The websites for these organizations include content created by students from Grogan's classes. At St. Mary's College Professor Grogan has served in a variety of administrative positions. She has been Department Chair and a member of the Faculty Senate. She was also the first Associate Provost (now Dean) for Faculty Affairs. Currently Professor Grogan focuses her non-teaching activities on those related to student needs. She is the advisor of St. Mary's chapter of Pi Sigma Alpha, the national political science honor society. She is also the chief faculty pre-law advisor and sponsors the student organization PLAN, the Pre-Law Advisory Network. Linking course, co-curricular, and extra-curricular interests, Professor Grogan serves, as well, as the advisor of St. Mary's Votes.
Areas of Research Specialization
political polls and surveys
law and courts
teaching undergraduate political science
Areas of Teaching Specialization
American Politics
elections and polling
External Affiliations
Education
B.A. in Political Science at State University of New York at Albany, 1974

M.A. in Political Science at State University of New York at Albany, 1977

Ph.D. in Government at Cornell University, 1988
Spotlight
The Maryland Public Opinion Survey

Students from Professor Grogan's Spring 2014 American Politics class took part in conducting a state-wide poll in early April. Responses were obtained from nearly 1000 registered Maryland voters on a variety of political issues including preferences in the 2014 Democratic and Republican gubernatorial primaries, support for decriminalization of marijuana and increasing the minimum wage, and assessments of state's political direction.